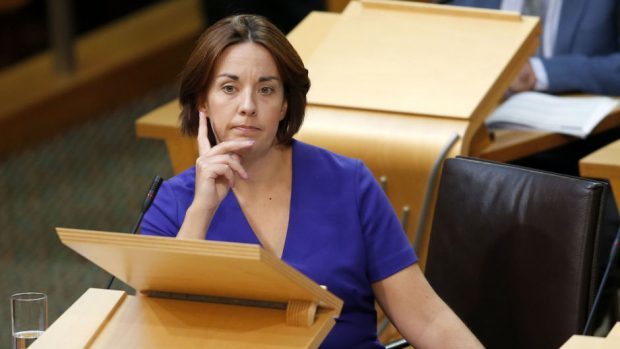 Scottish Labour Leader Kezia Dugdale has insisted she wants to help Jeremy Corbyn "convince the country" he has what it takes to be prime minister.
The Lothian MSP denied there was any contradiction between her comment during the leadership campaign – that he had a "slim to non-existent" chance of wining a general election – and her current position.
But she refused to say whether Mr Corbyn should be free of challenge until the next national poll.
Speaking at the Labour conference in Liverpool, Ms Dugdale – who backed Owen Smith – said Mr Corbyn's mandate had to be respected.
She said the Islington MP had convinced the party membership, adding: "Now his job is to convince the country he can lead the country.
"I want to help him do that. I'm committed to doing that. The job now for the Labour Party is to unite behind Jeremy Corbyn.
"He has to want to unite the Labour Party and equally, my colleagues in Westminster, Labour MPs have to want that too.
"I'm committed to doing that because I want a Labour government."
Asked about her previous lack of faith in Mr Corbyn's ability to win a general election, she replied: "Divided parties don't win.
"That's why unity is so important and the only way the leader of the Labour Party can lead us into a successful general election is with a united party."
Asked if Mr Corbyn should be free of challenge until the next one, she said the way to respect his mandate was to unite and get behind him.
Pressed for an answer, she added: "I'm focused on delivering a united party. Only that can defeat the Tories."
Asked if she was concerned Mr Corbyn could be considering an electoral alliance with the SNP, she said he had been "very clear" in order for there to be a Labour government, there had to be a "comeback" in Scotland.
She added: "Jeremy is utterly committed to that. He accepts the reality of that.
"I have spoken to Jeremy Corbyn about this on a number of occasions. He understands the way to achieve a Labour government across the whole of the UK is for there to be a comeback for Labour in Scotland."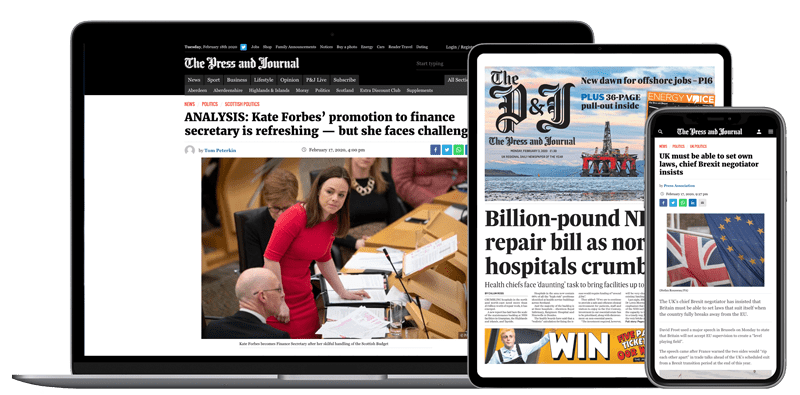 Help support quality local journalism … become a digital subscriber to The Press and Journal
For as little as £5.99 a month you can access all of our content, including Premium articles.
Subscribe