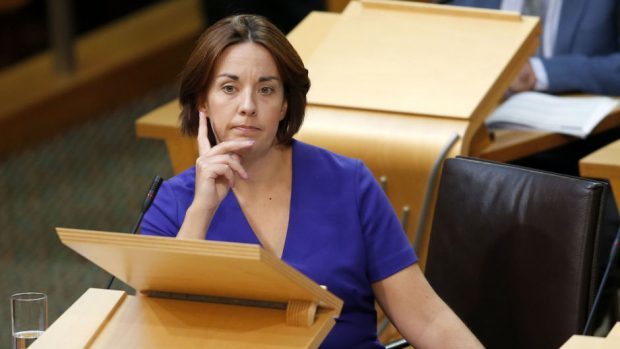 Kezia Dugdale will today unveil a move to block the Scottish Budget – unless Nicola Sturgeon agrees proposals to hike taxes.
The Scottish Labour leader wants to introduce a 50p rate for those earning more than £150,000.
She will also outline plans to add a penny on income tax across the board to pay for public services.
Labour claims the former would raise £80million and the latter £400million.
Having come third behind the Tories in May's Scottish Parliament election, Ms Dugdale will hope the policies can help win back left-wing voters.
Addressing the Labour conference in Liverpool, the Lothian MSP will warn the SNP that Labour will vote against any attempt to "force through another austerity budget".
Her speech comes after Jeremy Corbyn was re-elected as UK party leader at the weekend, seeing off Owen Smith with nearly 62% of the votes cast – a bigger win than last year.
Despite backing the loser, Ms Dugdale insisted publicly yesterday that the leader's renewed mandate must be respected.
She pledged to help the veteran left-winger "convince the country" he has what it takes to be prime minister, adding: "The job now for the Labour party is to unite behind Jeremy Corbyn."
And when asked if she was concerned Mr Corbyn could be considering an electoral alliance with the SNP, she said he had been "very clear" that in order for there to be a Labour government, there had to be a "comeback" in Scotland.
But behind closed doors, she accused him of "undermining" her after he tried to postpone plans to give more powers to Scottish Labour.
It has emerged she confronted Mr Corbyn at a private meeting of Labour's ruling National Executive Committee when he tried to delay steps to put representatives from the Scottish and Welsh parties on it.
Sources confirmed a furious Ms Dugdale told him: "How dare you preach unity and then try to undermine me as Scottish leader."
And at a public rally last night, she pointedly added: "Our opponents are not invincible. They can be beaten, but only if we get our act together as a party, only if we show a desire to move from a party of protest to a party that's serious about power."
In today's speech on tax, Ms Dugdale is expected to say: "Leadership does not mean marching to London to make your point, but refusing to take the tough decisions when you are at home.
"It doesn't mean blaming someone else for your problems. And it certainly doesn't mean demanding power and then refusing to act.
"I'm only asking Nicola Sturgeon to do what she's said she wanted to do her entire political life – to make different choices to the Tories.
"With the full range of powers the Scottish Parliament now has, the SNP Government faces a clear choice.
"Accept a Tory Budget from Westminster, or go our own way with proposals to grow the Scottish economy and protect our schools and hospitals."
A Scottish Government spokeswoman said: "The first minister has been clear that hard-working families should not have to pay the price of UK Government austerity.
"Where we have the powers to do so, we are making taxation fairer and more proportionate to the ability to pay, while also raising additional revenue. Our income tax proposals for 2017/18 and beyond will protect lower income taxpayers – but also generate extra revenue of around £1.2billion by 2021/22 to invest in key public services.
"Similarly, we are proposing progressive reforms to local taxation which will, over the lifetime of this parliament, raise an additional £500million to invest in raising educational attainment.
"There are no cuts planned to NHS funding from the Scottish Government, and to suggest otherwise is simply false."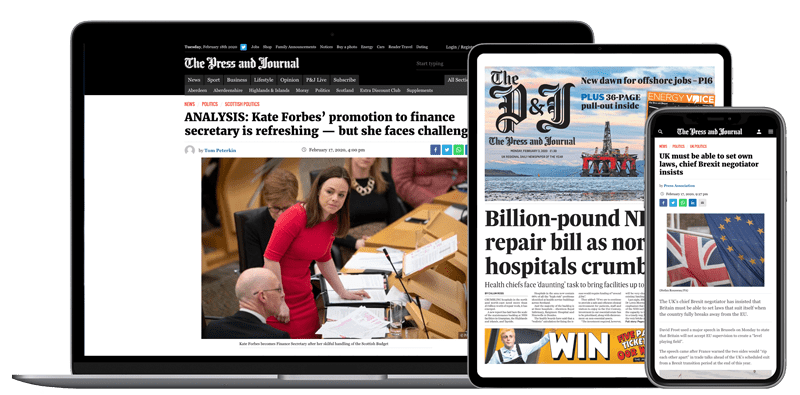 Help support quality local journalism … become a digital subscriber to The Press and Journal
For as little as £5.99 a month you can access all of our content, including Premium articles.
Subscribe