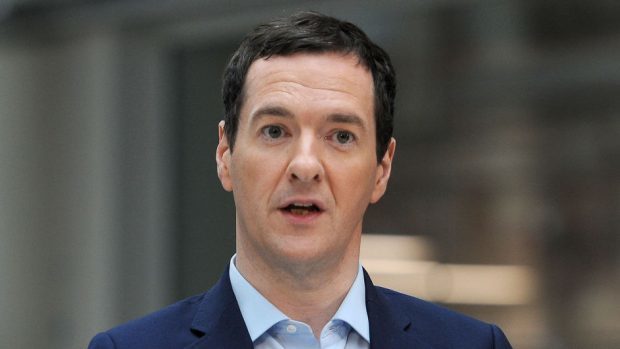 Former chancellor George Osborne has urged Theresa May to get on with making a decision on airport expansion in the south-east of England.
The Tory MP said the country had collectively "dragged its heels" for more than 60 years.
Mr Osborne was of course a key player in David Cameron's administration, which was criticised for repeatedly delaying an announcement.
But he said yesterday: "At least the Cameron government has set us up for a decision over Heathrow or Gatwick."
He told the House of Commons business committee: "We have got to take it as a country."
The former frontbencher also seemed to suggest he believes even more airport expansion will be necessary.
He talked about the need to build "runways" if the UK is to deliver on its ambitions to develop new trade links with countries like China following the vote to leave the European Union.
Mr Osborne's comments came the day after the Scottish Government backed the building of a third runway at Heathrow.
Economy Secretary Keith Brown insisted on Monday it represented the "best deal for Scotland".
His intervention was widely welcomed across the north and north-east, with many claiming it offers the most scope for improving regional connectivity.
But a Gatwick spokesman argued that the Heathrow proposal would "undermine Scotland's connections with the world".
The Tories have faced accusations of kicking the Airports Commission's final report – which recommended a third Heathrow runway – into touch after a number of delays to the UK Government's decision.
Last week, UK Transport Secretary Chris Grayling refused to give an exact date, but said an announcement would be made "shortly".
The Press and Journal understands one is expected this or early next week.
Giving evidence yesterday, Mr Osborne said: "We are all in favour of more infrastructure until it gets to specifics, and then suddenly we don't want that road and we don't want that runway and we don't want that nuclear power station.
"If you are actually going to pursue these things, you've got to make a decision.
"Governments that are serious about economic productivity improvements need to go ahead and build runways.
"They can't claim we are going to be trading with the rest of the world if we don't have airports that planes can land on."