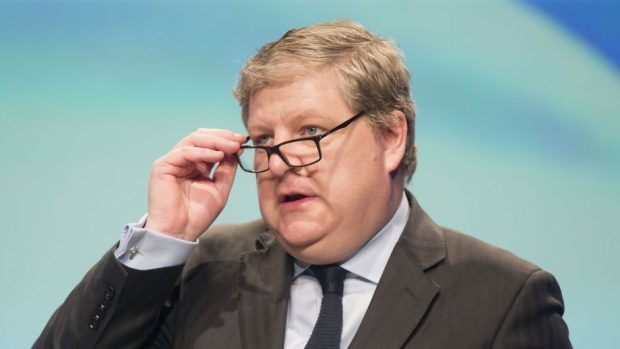 SNP Westminster leader Angus Robertson has criticised the UK Government's "xenophobic language", warning it has left the public in all parts of the country "totally disgusted".
The Moray MP said that "even Ukip" believed the rhetoric had gone too far, pointing in particular to the beleaguered policy to force businesses to list the foreign workers they employ.
During Prime Minister's Questions, Mr Robertson asked: "Will you now confirm that your government's intention is still to go ahead with the registration of foreign workers, but that we apparently should not worry, because your government will keep it secret?"
Theresa May retorted that she had already answered two questions on the topic, adding: "I suggest you should have listened to the answers I gave then."
In an earlier response to Labour leader Jeremy Corbyn, the prime minister defended the plans outlined by Home Secretary
Amber Rudd last week, insisting it was never the intention to "name and shame" or publish data or lists.
She said her government would consult on whether the UK should bring itself in line with countries like the US that "collect data in order to be able to ensure that they are getting the right skills training for workers in their economy".
Mr Robertson said: "The crackdown and the rhetoric against foreigners has even led to Ukip – Ukip – saying that things have gone too far.
"Can I tell you that across the length and breadth of this land, people are totally disgusted by the xenophobic language on display from your government?"
Earlier in the session, Mrs May signalled further doubts about Britain's future membership of the European single market, telling MPs the negotiations would seek the "maximum possible access".
Mr Corbyn reminded her she had previously warned leaving the single market posed risks to the UK.