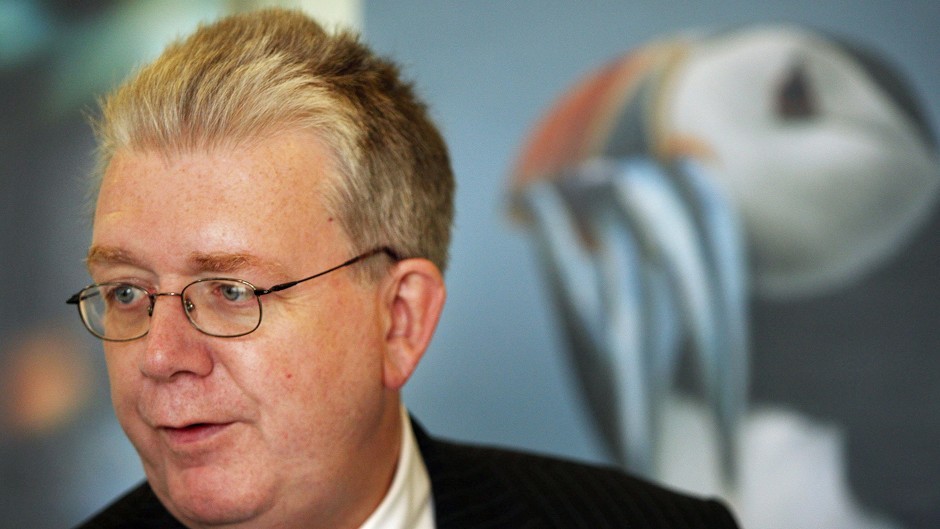 Scottish Government ministers will be in Brussels today for talks aimed at averting a so-called "hard Brexit" for Scotland.
Brexit Minister, Mike Russell, and External Affairs Secretary, Fiona Hyslop, will meet MEPs at the European Parliament in an effort to find ways to keep Scotland in the single market.
Meanwhile, their colleagues at Westminster will lead a debate on the status of EU nationals in the UK following June's vote to leave.
SNP MPs are set to accuse the UK Government of using people as "bargaining chips" amidst the Brexit negotiations and urge Theresa May to guarantee their residency status will be protected.
A majority of Scottish voters, 62%, chose to remain in the EU referendum, while the UK as a whole opted to leave.
Before the visit, Mr Russell said a key objective was to work with others across the political divide to avoid a hard Brexit, for which there is no mandate.
He added: "I will also raise the first minister's commitment to publish proposals that would allow Scotland to stay in the single market and to preserve aspects of our relationship with the EU even if the rest of the UK is intending to leave.
"As a government, we remain absolutely committed to finding a solution that offers a good outcome for the people of Scotland, who voted overwhelmingly to remain in the European Union, and for the EU as a whole."
Joanna Cherry, the SNP's justice and home affairs spokeswoman at Westminster, who will lead today's Commons debate, argued the UK Government's approach was bringing "shame" on the country and "actively damaging our economy and society".
She added: "EU nationals make a huge and valued contribution to our society – they benefit our economy, they play a vital role in our public services, and they make our society richer and more diverse.
"They are our colleagues, friends and family members, and we should be honoured they have chosen to make this country their home."
Mrs May has also been urged by the Polish and Romanian ambassadors to give guarantees to their countries' citizens about their rights once the UK has left the EU.
The prime minister previously intimated she would like to respond positively to that request, but will only do that if the rights of UK citizens in the 27 EU member states are also protected under the terms of the Brexit deal.