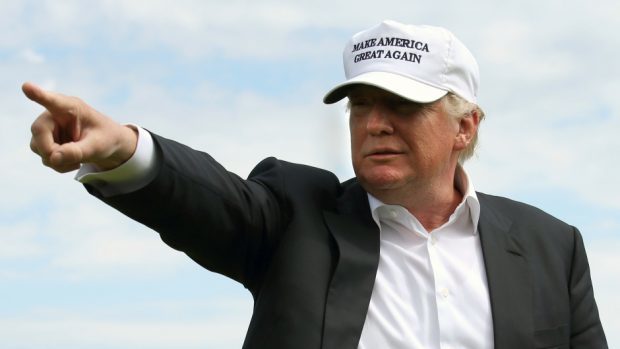 The US ambassador to the UK has denied breaching neutrality with his coded condemnation of Donald Trump's campaign trail call for Muslims to be banned from entering America.
Matthew Barzun did not refer to the Republican nominee him by name at the time of his intervention but referred to the notion as "plain wrong".
Yesterday, he insisted he had not commented on any particular candidate, adding: "I said in my job I am not allowed to be party political."
But he added: "I took an oath to uphold and defend the constitution of the United States so I can and should talk about that.
"It's really clear in our first amendment. It prohibits discrimination on the basis of religion. So that's why I said it was unconstitutional.
"It's not a Democrat thing or Republican thing. That is something for hundreds of years we have stood up for. I wanted to make sure I stood up for it and spoke up for it."
Asked if he would advise his successor to do the same, he replied: "They will take the exact same oath."
He said those things would be in their minds and their hearts.