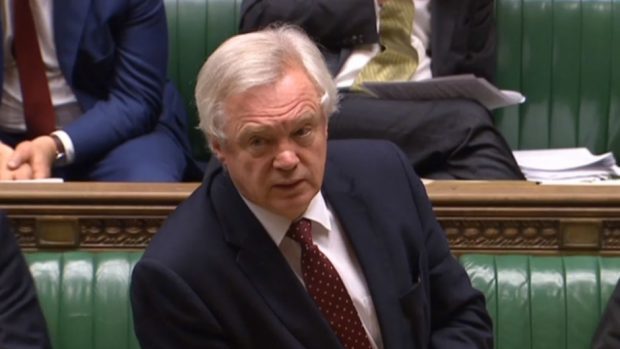 Brexit Secretary David Davis has pledged to set out the UK Government's "strategic plans" before triggering the formal EU departure talks.
But the Tory frontbencher insisted Theresa May would not reveal anything that might "jeopardise our negotiating position".
He made the comments during a Commons debate on Labour's motion calling for the Conservatives to publish their plan.
The prime minister had already tabled an amendment accepting the demand – amid rumours of a backbench rebellion – in exchange for support for her timetable of activating Article 50 by the end of March.
During the debate, Mr Davis faced calls from opposition MPs and some Conservatives for the plan to be detailed enough to be subject to rigorous scrutiny in good time.
Europhile former chancellor Kenneth Clarke said it should be set out in a white paper.
But the Brexit secretary insisted the Government must retain "room for manoeuvre" to respond with "a high degree of agility and speed" to developments in extremely complex negotiations expected to last two years.
"We are happy to support the spirit of the motion with the caveat that nothing we say will jeopardise our negotiating position," he said.