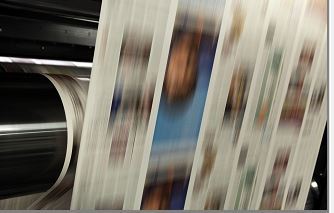 A new poll has revealed the public is deeply opposed to any press watchdog being funded by wealthy individuals or trusts.
Half of those asked said the industry should pay for its own regulator, with a quarter believing taxpayers should foot the bill.
And in a blow to the credentials of Impress – the body part-bankrolled by former motor racing boss and tabloid sting victim Max Mosley – just 4% backed private funding.
The YouGov survey of 1,632 people across the UK was commissioned by the News Media Association as publishers stepped-up their fight against any attempt to "blackmail" newspapers into signing up to Impress.
It is the only regulator formally recognised under new rules devised in response to the Leveson Inquiry – which critics complain allows the state too much potential influence over press freedom.
Most national and regional titles are members of the Independent Press Standards Organisation (Ipso), the industry-funded self-regulation body set up in the wake of the tabloid phone-hacking scandal.
But publishers claim they face being pressured into signing up to Impress on the threat of crippling legal costs.
The UK Government is deciding whether to implement Section 40 of the Crime and Courts Act 2013, which would force newspapers not signed up to a recognised regulator to pay both sides' legal costs when they were sued – even if the paper won the case.
Local and regional publications fear they could be deliberately forced out of business by vexatious claims.
NMA deputy chief executive, Lynne Anderson, said: "This survey demonstrates conclusively that a regulatory regime led by Impress – which is completely reliant upon funding from one wealthy individual, Max Mosley – cannot command the confidence of the public.
"Ipso is funded in its entirety by its member national, regional and local newspaper publishers which is the funding model the public want and expect from an industry which is committed to robust self-regulation."
She said the poll also showed there was "absolutely no public appetite" for further government action on press regulation – which came bottom of a list of 16 priorities, picked by only 1%.
Ministers are also consulting on whether to press ahead with the second part of the Leveson Inquiry – into police and press wrongdoing – which was stalled pending a series of prosecutions.