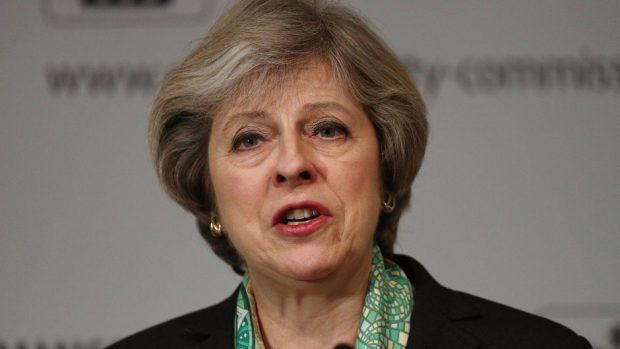 Theresa May pledged to tackle "everyday injustices" and put fairness at the heart of her government's agenda while setting out her vision for a "shared society".
The prime minister also promised a "mainstream, centre-ground" solution to the issues facing working-class families.
And she cautioned that failure to show an ability to respond to people's legitimate concerns would play into extremists' hands.
In a speech in central London yesterday, Mrs May said: "We know what happens when mainstream, centre-ground politics fails – people embrace the fringe, the politics of division and despair.
"They turn to those who offer easy answers, who claim to understand people's problems, and always know what and who to blame.
"We see those fringe voices gaining prominence in some countries across Europe today. Voices from the hard left and far right stepping forward and sensing that this is their time.
"But they stand on the shoulders of mainstream politicians who have allowed unfairness and division to grow by ignoring the legitimate concerns of ordinary people for too long."
The Tory leader described the task of overcoming divisions and bringing the country together as "the central challenge of our times".
To do so, she added, it was important everyone had the chance to share in the "wealth and opportunity on offer in Britain today".
She also maintained this shared society was one which didn't just value individual rights, but focused on the "responsibilities we have to one another" and respected "the bonds" of family, community and citizenship.
She added: "Just as we need to act to address the economic inequalities that have emerged in recent years, we also need to recognise the way that a more global and individualistic world can sometimes loosen the ties that bind our society together, leaving some people feeling locked out and left behind."
She insisted government had a clear role to play in nurturing relationships within society.
Liberal Democrat Leader Tim Farron responded that Mrs May's words were not matched by her actions.
Andrew Gwynne, Labour's shadow minister without portfolio, said it would take more than a speech and a slogan for the prime minister to convince people she was committed to tackling division.