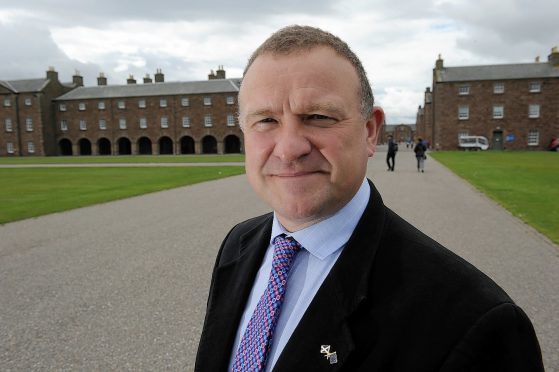 Highland MP Drew Hendry has voiced deep concerns about the ability of the UK's Border Force to deal with EU passengers after Brexit without free movement.
The SNP's transport spokesman also accused the UK Government of leaving the industry "holding the bag" on the fall-out from its "failed EU gamble".
His party has obtained figures from the Tourism Industry Council, showing the law enforcement command would need a 200% increase in staffing levels to deal with people travelling from the EU once the UK withdraws.
Mr Hendry, who represents Inverness, Nairn, Badenoch and Strathspey, described the Border Force as "already poorly staffed" and "unable to meet current demand".
He added: "The Tories have no answer as to how they intend to prevent further border chaos in light of the massive increase in checks which the end to free movement in the EU will bring.
"According to the Airport Operators Association, the aviation industry is worth a staggering £51.966 billion to the UK economy, yet every single one of their questions, including key issues around managing borders, remains unanswered."
The former Highland Council leader added: "The Tories might shout into the wind that 'Britain is open for business' but the looming threat of border chaos with no visible plan is more like locking the door on the customers.
"Action is needed now. The UK Government must say what the plan is to protect business and tourism before Brexit breaks it."
He stressed anything short of the UK remaining in the common travel area would have a devastating impact on the sector.
He added this, in turn, would leave travellers paying the price through long queues and higher costs and "our excellent tourism industry paying the price of visitors' inconvenience".
The SNP said that more than 5,000 passengers entering Stansted airport had to queue for almost an hour at the end of 2016, despite the agreed service standard of 25 minutes.
The party also claimed that, earlier in the year, passengers in Inverness were left stranded for more than two hours when the service forgot to dispatch border agents from Aberdeen.
A Home Office Spokesperson said: "We are about to begin negotiations with the EU and it would be wrong to set out further positions in advance, but we are clear that Border Force has the capacity to meet passenger demand and maintain security. We will continue to carry out stringent checks on 100 per cent of scheduled passengers arriving in the UK."