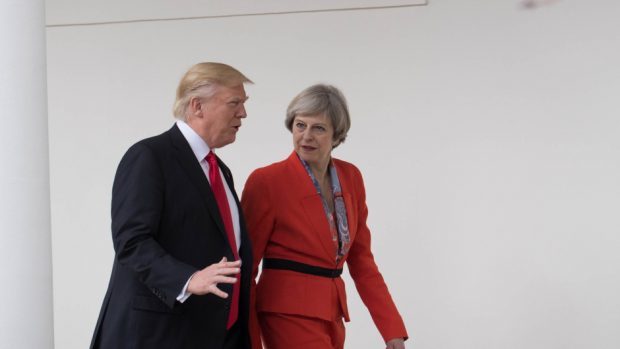 Theresa May has stood by her decision to invite Donald Trump to the UK on a state visit.
First Minister, Nicola Sturgeon, and Labour leader, Jeremy Corbyn, led calls for the trip to be called off, amid an international outcry over the US president's controversial travel ban.
But the prime minister, who became the first foreign leader to meet him on Friday, seemed intent on pressing ahead as planned.
Asked about the state visit during a press conference in Dublin, she replied: "The US is a close ally with the UK.
"We work together across many areas of mutual interest. We have that special relationship between us.
"I issued that invitation for a state visit for President Trump to the United Kingdom and that invitation stands."
She acknowledged the UK takes a "different approach", but added: "He has been elected by the people of the US. He's now moving to put into place what he said he would do."
The Tory leader's assertions came as thousands of demonstrators took to the streets across the UK in protest at the president's executive order, closing the border to seven Muslim-majority countries, including Syria.
Meanwhile, more than 1.4million people have signed a petition to cancel the visit, which means it is likely to be debated in parliament.
SNP Westminster leader, Angus Robertson, fired up the thousands of activists outside Downing Street with a chant of "no state visit".
He added: "Friends, first they came for the Muslims, but we say something and we say no state visit for Donald Trump."
Mr Trump has already accepted the invitation, issued on behalf of the Queen, to visit the UK later this year.
Earlier, Number 10 said Mrs May was "very happy" to invite him.
Her spokesman added that the prime minister "disagreed" with the travel ban, but insisted the planned visit would not be affected by it.
Ms Sturgeon, who met Mrs May for talks on Brexit in Cardiff yesterday, told her the visit should not go ahead.
The SNP leader said: "I think we all have a duty in these instances to speak up when we consider values we all hold dear to be under threat.
"I think many people would like to hear a stronger view from the UK Government about the immigrant and refugee ban that was announced towards the end of last week.
"I also said again, as I have said publicly, that I don't think it would be appropriate in these circumstances for the state visit to go ahead while these bans are in place, given the understandable concern that people have about them and the messages they send and the impact on people.
"I made both of those points clear to her."
Mr Corbyn has written to the prime minister calling on her to withdraw the offer.
He said: "Let no one be in doubt that I will oppose, and the Labour Party will oppose, all those who fan the flames of fear at home and abroad.
"Donald Trump should not be welcomed on a state visit to this country while he continues to propagate his anti-women, anti-Muslim and anti-Mexican policies.
"This world defeated segregation, we defeated apartheid and we will defeat this nasty policy created to sow division and hatred."
Claims also emerged yesterday that Team Trump told Mrs May of the plan to ban refugees using an executive order when she was at the White House.
Number 10 refused to add any further details on the private meeting between the two leaders.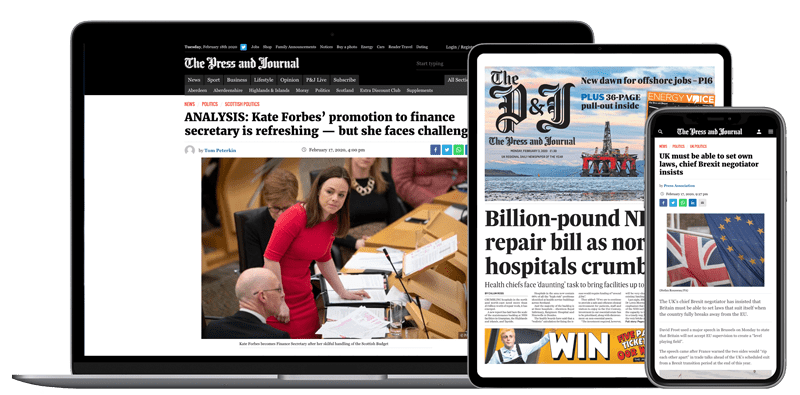 Help support quality local journalism … become a digital subscriber to The Press and Journal
For as little as £5.99 a month you can access all of our content, including Premium articles.
Subscribe