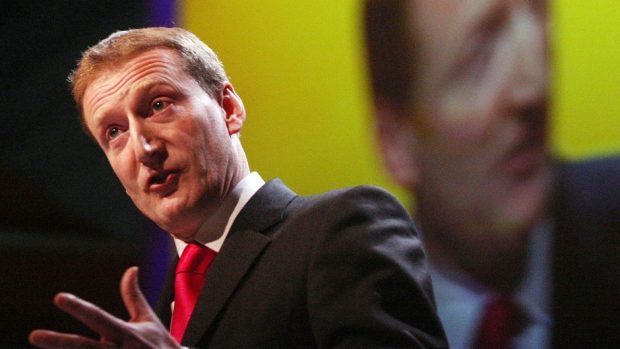 The Liberal Democrats are calling for a review of a Scottish Government scheme aimed at helping oil and gas workers retrain as teachers.
Tavish Scott questioned its effectiveness last night, highlighting the ongoing difficulties of recruiting and retaining teachers in the north of Scotland.
As of this week, councils across the north and north-east were still battling to fill more than 200 vacancies.
It was announced last year that money had been made available from the £12million Transition Training Fund (TTF) for 20 people to retrain as secondary teachers.
This is the wider initiative set up by Nicola Sturgeon to help those in the oil and gas sector made redundant or at risk of redundancy pursue an alternative career.
Unveiling the plan in June, Deputy First Minister John Swinney acknowledged the "innovative teacher training proposal" had been prompted by the teacher recruitment challenges facing parts of the country, particularly the north-east.
And earlier this week – during a speech in Aberdeen – he confirmed 12 oil and gas workers had so far been helped.
The education secretary also insisted the government was considering how the support could continue in future.
But Mr Scott, Scottish Lib Dem education spokesman, called on ministers to do more.
The Shetland MSP said: "Aberdeenshire and Aberdeen City have more than 100 teacher vacancies.
"120,000 people have lost their jobs in the oil and gas industry, yet the Scottish Government has found just 12 people to retrain as teachers.
"It is essential that this scheme must be reviewed as it is not achieving anything like the transition into teaching hoped for."
A Scottish Government spokesman said the scheme's effectiveness would be reviewed with Aberdeen University, Aberdeen City Council and Aberdeenshire Council "in due course".
He added: "The TTF has so far supported 1,500 people to retrain, created 340 employment opportunities and is set to create at least 400 more.
"This includes support for up to 20 former oil and gas workers to retrain as teachers with guaranteed employment for four years.
"This brand new initiative will see 12 more teachers in north-east classrooms next school year than would otherwise have been in the case.
"It should also be noted that the TTF support is in addition to the action this government is taking to help local authorities attract more people into teaching and widen the pool of available talent."
This includes a £3million funding boost for teacher training, announced by Mr Swinney on Tuesday.