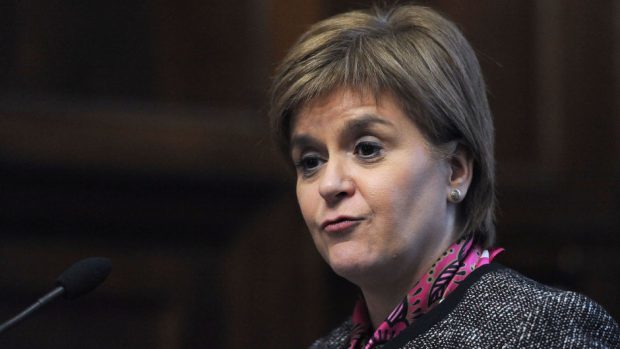 Scotland is split down the middle on independence, with a new poll showing voters are 50/50 on leaving the UK.
The Ipsos MORI survey found that, of those who know which side they would back and who would vote, half would back secession, with the rest rejecting a separate Scotland.
Support for breaking up the UK has risen by two percentage points since the company last researched public opinion on the subject six months ago.
The poll came as it emerged senior SNP strategists are aiming for a window of between autumn 2018 and spring 2019 within which to hold a potential plebiscite.
First Minister Nicola Sturgeon refused to rule out pushing for a vote next year in an interview with the BBC.
Her official spokesman raised the possibility of it being six months later, saying such a time period would be when the "shape of any final deal (between the UK and EU on Brexit) should become clear".
The UK narrowly voted to leave the EU but almost two-thirds of Scots who took part in the ballot wanted to remain.
The prime minister is preparing to trigger Article 50, the formal mechanism for leaving, later this month and SNP strategists see this moment as key to any potential constitutional announcement.
Ms Sturgeon has put forward proposals for a "differentiated deal" which could see Scotland remain part of the European single market through membership of the European Economic Area. The UK Government is likely to reject this although it has not formally done so yet.
A Scottish Labour spokesman said: "We will not vote for any SNP plan to impose another independence referendum on the people of Scotland."