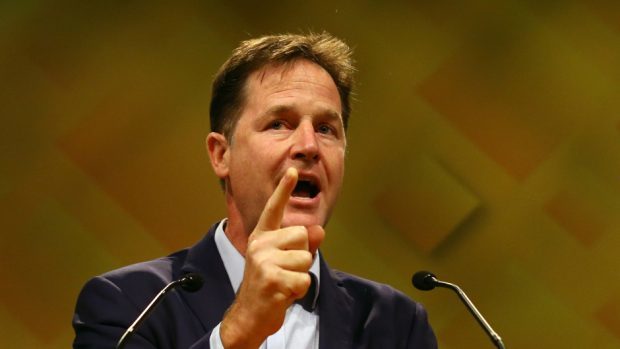 Nick Clegg has warned the UK Government against "imposing a fatwa" on an SNP demand for a second independence vote.
The former deputy prime minister, who gave the keynote speech at yesterday's Scottish Liberal Democrat conference in Perth, said he was staunchly against another referendum on a Scottish breakaway.
But, in a press briefing, he said blocking a call for another constitutional vote could not happen in a "mature democracy".
The Lib Dem MP used his speech to decry the SNP and the Tories as the "terrible twins" of divisive politics and attacked Labour for belying their internationalist outlook and supporting a hard Tory Brexit.
Asked if the UK Government could deny the SNP the legislative power to hold a second independence vote, Mr Clegg said: "I think it would be very difficult for any government of any composition in London to try and impose a fatwa on any move towards a referendum if that was something which was being pushed, however unwelcome that is.
"Do we think the solution to a country careering towards hard Brexit is to have another divisive and all-absorbing referendum about whether the UK survives or not? No we don't."
Under the mechanism used in 2014, the UK Government agreed to temporarily transfer powers to Holyrood to hold a referendum.
But it is widely seen as unthinkable that London would deny or frustrate Holyrood's demand for another referendum, not least because it could attract more Scots to independence.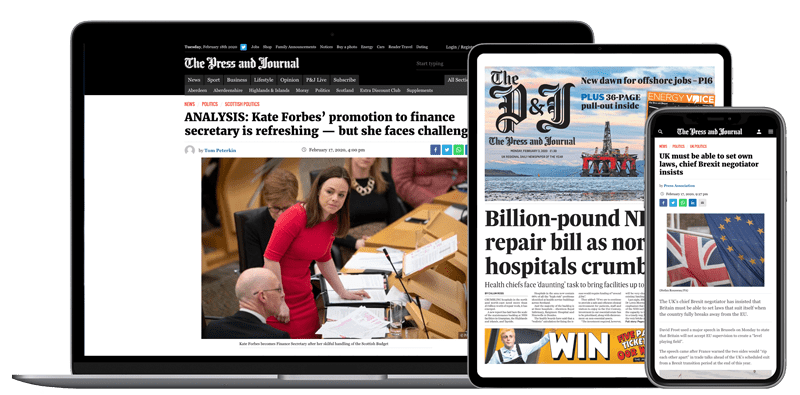 Help support quality local journalism … become a digital subscriber to The Press and Journal
For as little as £5.99 a month you can access all of our content, including Premium articles.
Subscribe