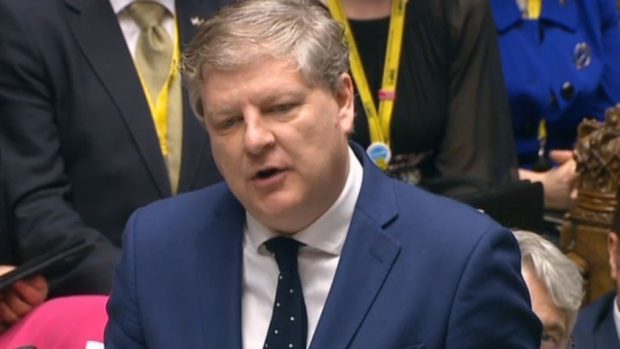 SNP Westminster Leader Angus Robertson has warned Theresa May that denying Scotland a choice on its future will make independence "inevitable".
The Moray MP insisted Brexit would not bring unity to the UK as the prime minister suggested.
In her Article 50 statement, she told MPs the devolved administrations should expect a "significant increase" in their decision-making power as a result of the process.
The Tory leader also repeated her pledge that no decisions currently taken by them would be removed.
She added: "We will strengthen the union of the four nations that comprise our UK.
"We will negotiate as one UK, taking account of the specific interests of every nation and region of the UK.
"When it comes to the powers that we will take back from Europe, we will consult fully on which powers should reside in
Westminster and which should be passed on to the devolved administrations."
Mr Robertson reminded the prime minister that 62% of Scots – and every local authority area north of the border – had backed Remain last June.
He also pointed to the Scottish Parliament's support for Nicola Sturgeon's call for another independence referendum.
And he accused Mrs May of having "broken her word" by not securing an agreement with the devolved administrations before triggering Article 50 – despite "compromise" proposals put forward by the Scottish Government.
"The prime minister says she thinks Brexit will bring unity to the United Kingdom, it will not," said Mr Robertson, who received a standing ovation from some SNP MPs.
"On this issue it is not a united kingdom and the prime minister needs to respect the differences across the nations of the UK.
"If she does not, if she remains intransigent, and if she denies Scotland a choice on our future, she will make Scottish independence inevitable."
Mrs May – who mistakenly referred to the "Scottish Nationalist Party" at Prime Minister's Questions ­- said her constituency had also voted Remain.
She added: "The point is that we are one UK and it was a vote of the whole UK."
First Minister Nicola Sturgeon accused Mrs May of taking the UK "over a cliff with no idea of the landing place".
"Scotland didn't vote for it and our voice has been ignored," she added.
Scotland's Brexit minister Mike Russell said Mrs May was presiding over "constitutional chaos".
He described the moment as "sad and self-destructive" and the beginning of a "backwards journey" towards greater centralisation of power at Westminster.