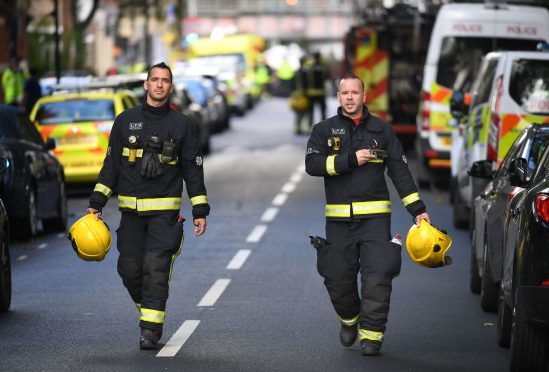 An explosion on a London Underground train which sent passengers and those in the vicinity fleeing in fear is being treated as a terrorist incident by police.
Here is what we know so far:
Emergency services including police, fire and ambulance were called to the scene at around 8.20am after an improvised explosive device detonated in a carriage.
The District line train, bound for central London, had just stopped at Parsons Green station in the west of the city when the explosion happened.
Twenty-two people have been injured, most of whom police said suffered "flash burns".
VIDEO: Passengers 'suffer facial burns' after 'explosion' on London Underground train
Casualties were taken to trusts across London including Imperial, Chelsea and Westminster and Guy's and St Thomas'.
St Mary's Hospital in Paddington declared a major incident but has since been stood down.
Around two hours after the explosion, the Metropolitan Police confirmed they were treating it as a terrorist incident.
US President Donald Trump denounced the attack by "sick and demented people who were in the sights of Scotland Yard". Scotland Yard declined to comment.
Witnesses said they saw a white "builder's bucket" in a supermarket bag, while pictures posted online appeared to show a flaming bucket with wires protruding inside a plastic carrier bag on the floor of a carriage.
People reported seeing a "fireball" and a "wall of flame" in the train and people "covered in blood".
The public has been warned to expect an "enhanced police presence", particularly across the transport system on Friday.
NHS England said 22 patients in total were being treated at Imperial, Chelsea and Westminster, Guy's and St Thomas' and the Central London Community Healthcare Urgent Care Centre.
Of these 18 were taken by ambulance and four self-presented.