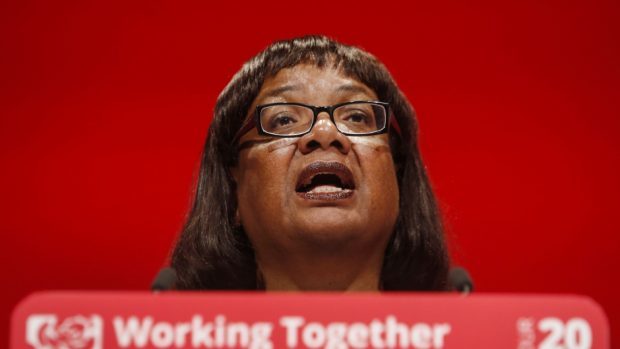 MPs have called on ministers to provide EU citizens living in the UK with a "complete answer" amid confusion over their post-Brexit future.
The SNP's Stuart McDonald said people needed clarity and had not yet received it from the UK Government.
He asked Immigration Minister Caroline Nokes yesterday to explain whether there would be changes to the settlement scheme in the event of no deal.
And he suggested ringfencing citizens' rights provisions within the Withdrawal Act so they could be enforced under international law should that scenario arise.
Ms Nokes was also criticised by shadow home secretary Diane Abbott who described the "very real distress" that mixed messages emanating from the government had caused.
The minister confirmed those resident in the UK before Brexit will be "welcome to stay".
Her words came after she told a committee of MPs last week that employers would be expected to check whether EU nationals have the right to work in the UK if there is a no-deal Brexit.
Speaking in the Commons, Mr McDonald said: "Citizens need clarity and many are here in parliament today precisely because they have not had it.
"Unilateral guarantees are welcome but they do not provide a complete answer.
"Does the government support a ringfencing of the citizens' rights provisions in the Withdrawal Act so that they can be enforced under international law even after a no deal?
"Isn't that the obvious and best solution to pursue?"
Ms Nokes replied: "The best solution is to make sure these rights are enshrined in UK immigration law which is what we are going to do."
Ms Abbott asked her to accept that "confusion over policy is simply not acceptable".
She said: "It's not just the good faith of government that she's calling into question, but it's people's lives that we are playing with."
Labour MP Yvette Cooper forced Ms Nokes to appear before MPs after securing an urgent question.
Responding to her, the minister said employers "will need to check passport or ID cards, as they do now" when making a new job offer to UK or EU citizens.
She added: "We will not be asking employers to differentiate even if there is no-deal and she will of course be conscious that we are working hard to secure a deal."