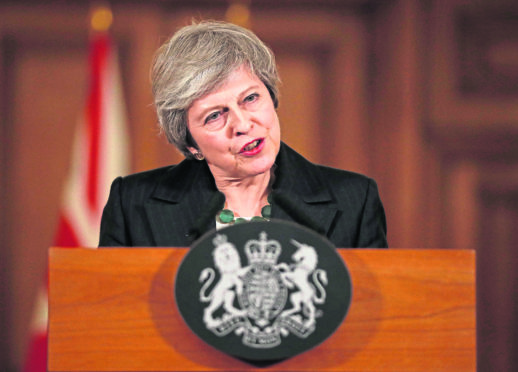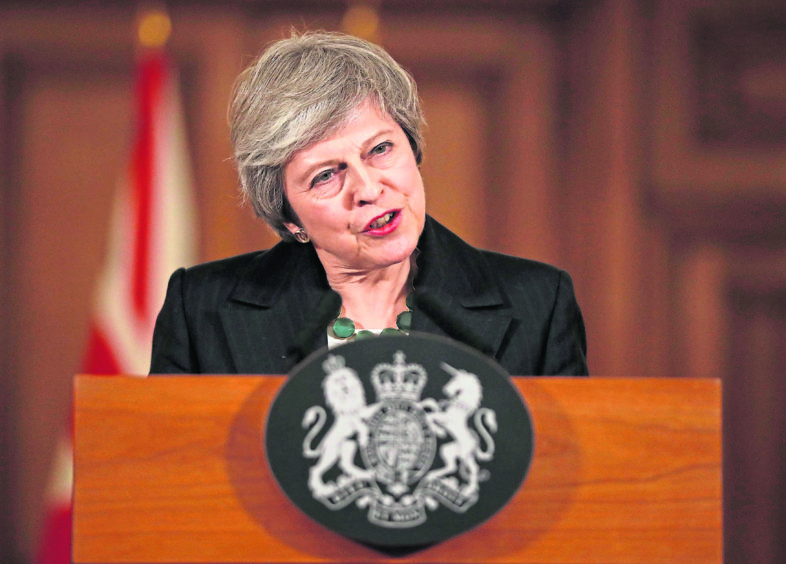 Theresa May has declared access to UK fishing waters will not be traded away to EU states amid accusations her proposed Brexit deal is "another Tory sell-out" of the industry.
The prime minister said British fishermen would get a "fairer share" of fish under the agreed arrangement.
And she insisted she had "firmly rejected" a link between access to waters for access to markets.
Her remarks came after negotiators pinned down a draft text of the political declaration on the UK's future relationship with the bloc.
Hours earlier, at First Minister's Questions Nicola Sturgeon warned the Scottish fishing industry would be used as a "bargaining chip in wider trade talks", however.
She told MSPs: "This is a serious matter. The political declaration that has been agreed… represents another Tory sell-out of Scottish fishermen."
The SNP leader also said if Scottish Secretary David Mundell remained in post by the end of the day, he would have "forfeited forever any last remaining scrap of principle or credibility that he had".
And she claimed the UK Government had failed in its efforts to secure annual negotiations.
Meanwhile, Mrs May told MPs the opposite was true.
"We are clear we will negotiate access and quotas on an annual basis as do other coastal states like Norway and Iceland," she said.
---
---
Mr Mundell said he would not take lessons from the nationalists because the SNP is "committed to trapping fishermen in the hated Common Fisheries Policy (CFP)".
But Labour's shadow Scottish secretary Lesley Laird said the document "breached every red line" the Scottish Tories had ever set and called on him to resign with immediate effect.
Last week, as cabinet discussed the draft divorce agreement, he and the other Scottish Conservatives presented Mrs May with a letter stressing access and quota shares "cannot be included in the future economic partnership".
There was mixed reaction among the group yesterday, with arch-Brexiteer Aberdeen South MP Ross Thomson saying sovereignty had been "sacrificed for a trade deal".
Gordon MP Colin Clark welcomed the political agreement, but stressed the UK will have to "fight tooth and nail to defend our view" going forward, given France's position.
And his Banff and Buchan colleague David Duguid said the declaration delivered "exactly what we have been calling for", but pledged to "make sure the UK Government resists attempts from EU member states to link access to our waters to markets".
Scottish Fishermen's Federation chief executive Bertie Armstrong said the UK would have the power to assert its position as an independent coastal state with "practical sovereignty over our waters and natural resources".
But he also made clear he would seek assurances from ministers they would remain "steadfast".
Mrs May told MPs: "We will have become an independent coastal state with control over our waters so our fishermen get a fairer share of the fish in our waters.
"We have firmly rejected a link between access to our waters and access to markets.
"The fisheries arrangement is not something we will be trading off against any other priorities."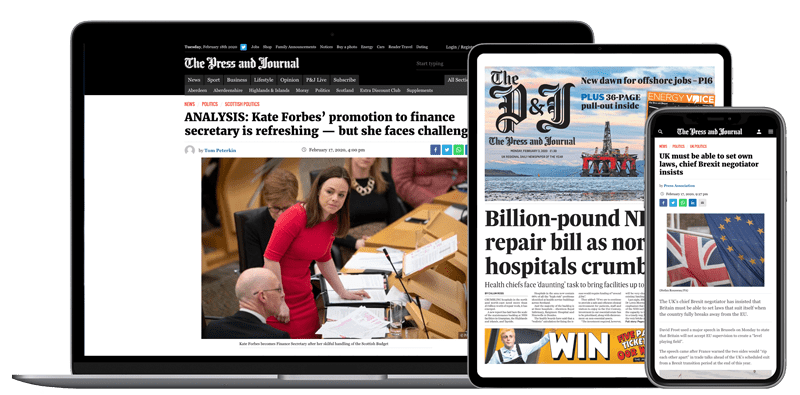 Help support quality local journalism … become a digital subscriber to The Press and Journal
For as little as £5.99 a month you can access all of our content, including Premium articles.
Subscribe