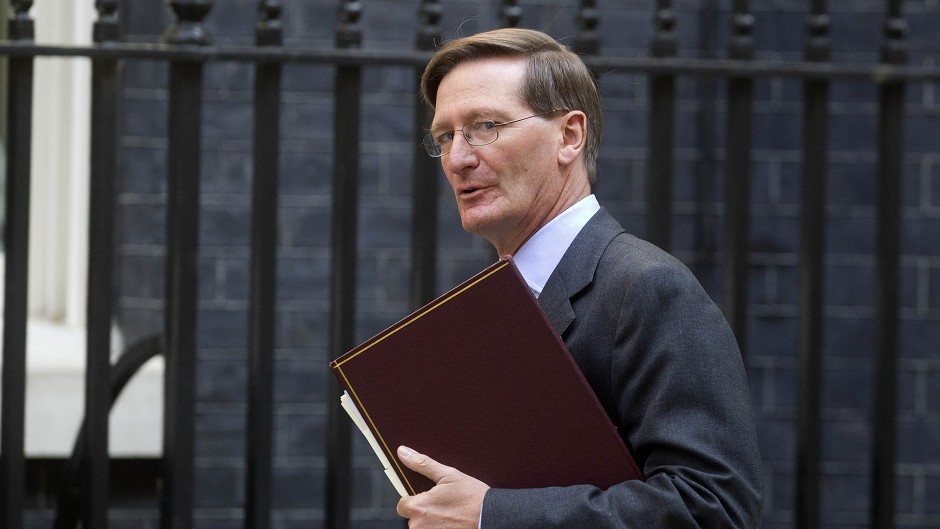 Theresa May was battling to keep her Brexit plans on track last night after MPs voted to seize back control of what happens if the prime minister loses next week's vote on the deal.
The Tory leader suffered three defeats in quick succession immediately prior to taking to the Despatch Box to defend the withdrawal agreement and political declaration ahead of five days of debate.
As she waited in the wings to make her speech, MPs found the government in contempt of parliament after it lost an attempt to justify its refusal to publish its Brexit legal advice.
She then suffered a further embarrassment as the Commons backed an amendment by former attorney general Dominic Grieve giving members more of a say in the likely event Mrs May cannot get her deal through on Tuesday.
Amid all the bad news, however, Mrs May received a boost from the Scotch Whisky Association (SWA), which said rejecting the deal would create "considerable uncertainty".
MPs voted in favour of pro-Europe Tory Mr Grieve's proposal by 321 votes to 299, with 25 Conservatives, including Ken Clarke and Michael Fallon, rebelling to back it.
If the crunch vote ends in failure for the prime minister, as is expected, the government has 21 days to come back to the Commons to outline what happens next.
In a fresh headache for Mrs May, rather than simply note what ministers say, MPs will now be able to make amendments to that statement in order to try and influence events.
And this in turn will make it harder for the prime minister to continue to insist the choice is between her deal and a no-deal Brexit, although prominent Brexiteers argue any such future amendments would not be binding.
Afterwards, Mr Grieve said parliament had "asserted its sovereignty", adding: "MPs are tonight starting the process of taking back control.
"More and more are concluding that the government's proposed deal is not what was promised two years ago. It's a much worse deal than the one we've already got in the EU and, if approved, would mean Brexit goes on forever because it leaves all the big questions unanswered."
He said the final decision had to be given back to the public because "in the end, only the people can sort this out".
But opening the debate, which was due to last eight hours, Mrs May insisted another referendum would "not settle this issue".
She added: "I ask them to think what it would say to the 52% who came out to vote Leave, in many cases for the first time in decades, if their decision were ignored."
And she said MPs needed to accept that compromise was necessary to "bring the country together", insisting the only solution that "will endure" is one that addresses the concerns of both sides.
She also pledged to give parliament a "greater and more formal role" in the UK's forthcoming negotiations with the EU over future trade, but declined to say whether MPs would get a vote on that deal.
Labour Leader Jeremy Corbyn said Mrs May had "united both Conservative Remainers and Conservative Leavers and members of every opposition party in an extraordinary coalition" against her plans.
He added: "Just like her predecessor, who called a referendum without preparing for the eventuality of a Leave vote, the prime minister has seen these negotiations only as an exercise in the internal management of the Conservative party."
Meanwhile, the SWA urged MPs to take its position into account in next week's vote.
The industry body published a briefing which said the deal stood up well against its Brexit priorities.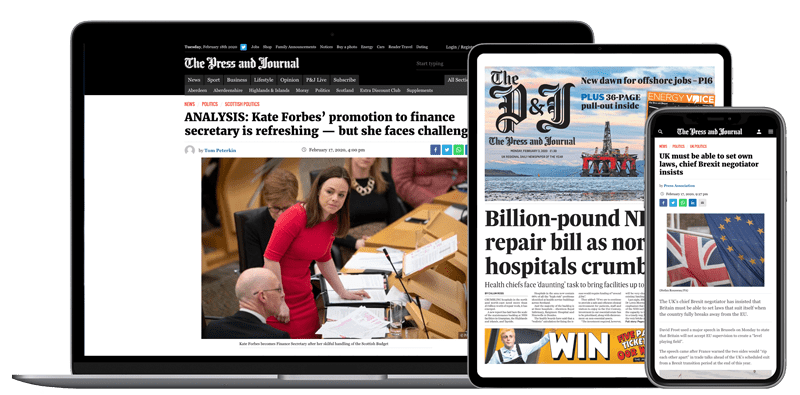 Help support quality local journalism … become a digital subscriber to The Press and Journal
For as little as £5.99 a month you can access all of our content, including Premium articles.
Subscribe