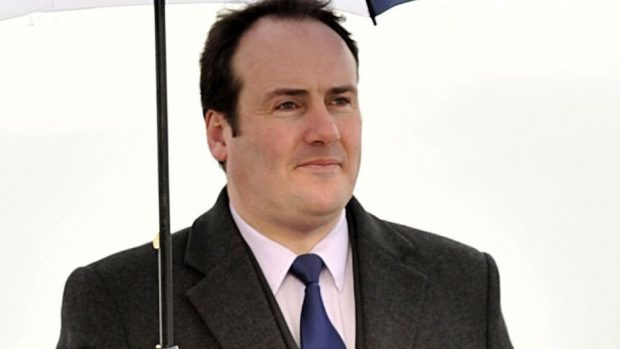 Scottish Energy Minister Paul Wheelhouse has warned leaving the EU without a deal would be "hugely damaging" for the oil and gas sector and a "real mistake".
The SNP MSP also urged Theresa May to stop "mucking around" as he condemned the lack of certainty as to when the meaningful Commons vote on her Brexit deal would be rescheduled.
And he rejected the UK Government's characterisation of the situation as a binary choice between a bad deal or no-deal at all.
Speaking to the Press and Journal on a visit to Aberdeen, he described the negotiated withdrawal agreement and political declaration as "a bad one for the economy and for society".
He added: "We strongly argue that we should stay – at the very minimum – in the single market and customs union. Our preference would be to stay in the EU, of course.
"We now know through the judgement from the European Union Court of Justice that the Article 50 process can be unilaterally revoked by the UK Government.
"So there is a third option either to stop the clock and allow more time for a reasonable option to be brought forward, or to reverse Brexit.
"Falling back on World Trade Organisation (rules) would be hugely damaging for the economy and the oil and gas sector within that. We think that would be a real mistake."
Mr Wheelhouse criticised the UK Government's decision to defer MPs' vote without a vote to approve it, adding: "It is really vital that the UK Government stops mucking around on this and allows the vote to go forward."
A Department for Exiting the EU spokeswoman said the deal "honours the result of the referendum, protects jobs, security and our Union".
She also pointed to Mrs May's statement to the House on Monday in which she said: "If you want to remain part of the single market and the customs union, be open that this would require free movement, rule-taking across the economy, and ongoing financial contributions – none of which are in my view compatible with the result of the referendum."