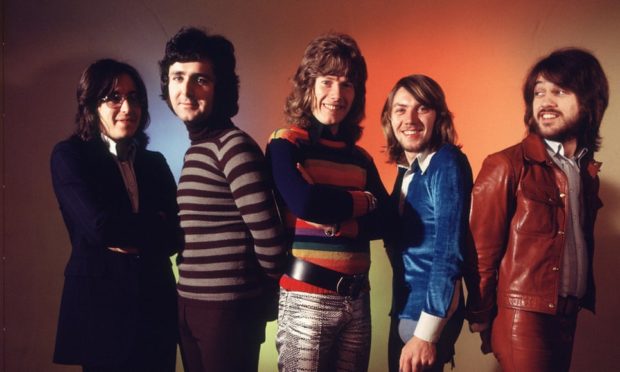 The frontman of Marmalade, the first Scottish band to have a UK number one hit, has died aged 72.
Dean Ford, who sang for the guitar-pop group, grew up in Airdrie.
The musician, whose real name was Thomas McAleese, fronted the band Dean Ford and the Gaylords, who established themselves in the UK music scene in the mid-60s, before the group changed its name to Marmalade.
They became the first Scottish band to top the UK singles chart, with their cover of the Beatles' Ob-La-Di, Ob-La-Da, in December 1968.
To celebrate their achievement on behalf of their country, they donned kilts for their appearance on Top of the Pops.
Marmalade went on to enjoy a great deal of success in Britain, with a further seven UK top 10 hits, including Reflections Of My Life, co-written by Mr Ford.
The song also reached the US top 10 and sold more than two million copies worldwide.
At the height of their success, the Scottish group toured with The Who, and Mr Ford duet-ted with country star Bobbie Gentry.
In 1975, Mr Ford quit the band and moved to Los Angeles to become a limousine driver for Michael Jackson, Bob Dylan, Tom Waits, Susan Sarandon and other stars, as well as delivering pizza and flowers.
After years of fighting alcohol problems, he started a successful period of sobriety in 1986 with the help of Alcoholics Anonymous.
Mr Ford continued to release music as a solo artist throughout the rest of his life after Marmalade, and two months ago released a 30-track album called My Scottish Heart.
His daughter Tracey McAleese-Gorman confirmed he died on New Year's Day with a tribute posted online.
She said: "I am so sad to share that my dear dad passed away last night.
"He was an amazing man, a gentle soul, an extremely talented musician and a great father and pop-pop to his only grandchild, Connor.
"His music was his life and will now be his legacy forever.