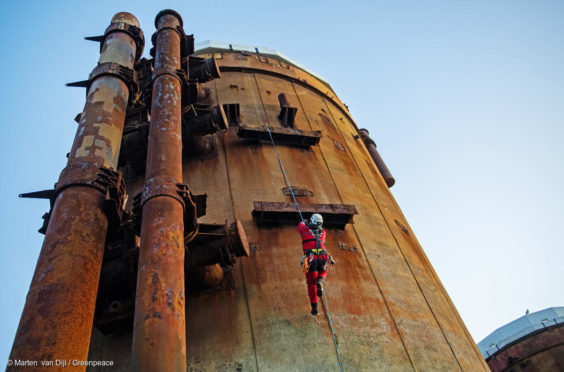 Oil and gas giant Shell has been accused by Greenpeace of attempting to ban the climate activist group from further North Sea protests.
Shell is going to court this week in Edinburgh seeking an injunction against Greenpeace International and Greenpeace Netherlands to stop future offshore action.
The activist group said it will defend its right to protest.
It branded Shell's legal threat "absurd" and an attempt to restrict Greenpeace's "fundamental human right to peaceful protest".
Shell said it is seeking "only to prevent Greenpeace protestors breaching the statutory 500 meter safety zones around platforms in the Brent field".