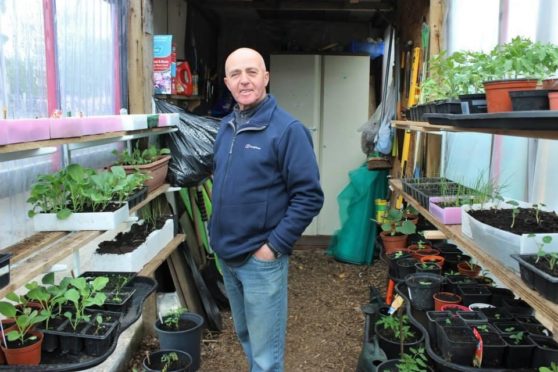 A major cancer charity has issued an urgent plea for support as its biggest fundraising event faces a "staggering" drop in income due to Covid-19.
Last year, over 11,000 coffee mornings took place across Scotland, raising over £1.9 m million for Macmillan Cancer Support.
With the pandemic disrupting daily life and hampering the fundraising efforts of many vita causes, however, fewer than 3,000 people have registered for this year's event.
That would represent a 75% drop in participation in the coffee mornings, which have been running every September for the last 30 years.
Macmillan has warned this could lead to a devastating reduction in donations totally more than £1.4 million.
The charity's head of services in Scotland, Janice Preston, said "There has never been a more terrifying time in recent history to receive a cancer diagnosis.
"At Macmillan we're facing a possible tsunami of demand coming towards us this autumn, as the cancer system gets moving again and the backlog of delayed diagnoses begins to be dealt with.
"Worryingly, this increased need for support would come at a time when our fundraised income has dropped significantly.
"A full 98% of Macmillan's income is from donations and events like our coffee Morning.
"We're facing the hardest year in our 109-year history and it is no exaggeration to say Macmillan and people with cancer have never needed the public's help more than we do right now."
Bill McGregor from Dundee, has been helped by Macmillan's Improving the Cancer Journey service since being diagnosed with prostate cancer in January 2019.
The 70-year-old said the support he received from the charity "has been out of this world".
"The idea of other people going through the same as me without the support I've had is terrible." Mr McGregor said.
"I had no idea where to begin looking for help. If it wasn't for Macmillan, God knows where I'd be, but it would be a very dark place.
"I think some people don't realise Macmillan is a charity that relies on fundraising and donations to be able to provide support services.
"Macmillan needs our help, just as much as people with cancer need Macmillan."
The charity is now urging people to have either a virtual or socially distanced coffee morning.
Ms Preston said: "While our Coffee Morning event can't take place in exactly the same way as before, there are still lots of ways to get involved.
"We've heard some supporters have assumed it has been cancelled, but it's one of the few fundraising events that's flexible enough to continue right now – albeit in a different way."
To find out more, visit coffee.macmillan.org.uk or call  0330 102 7810.