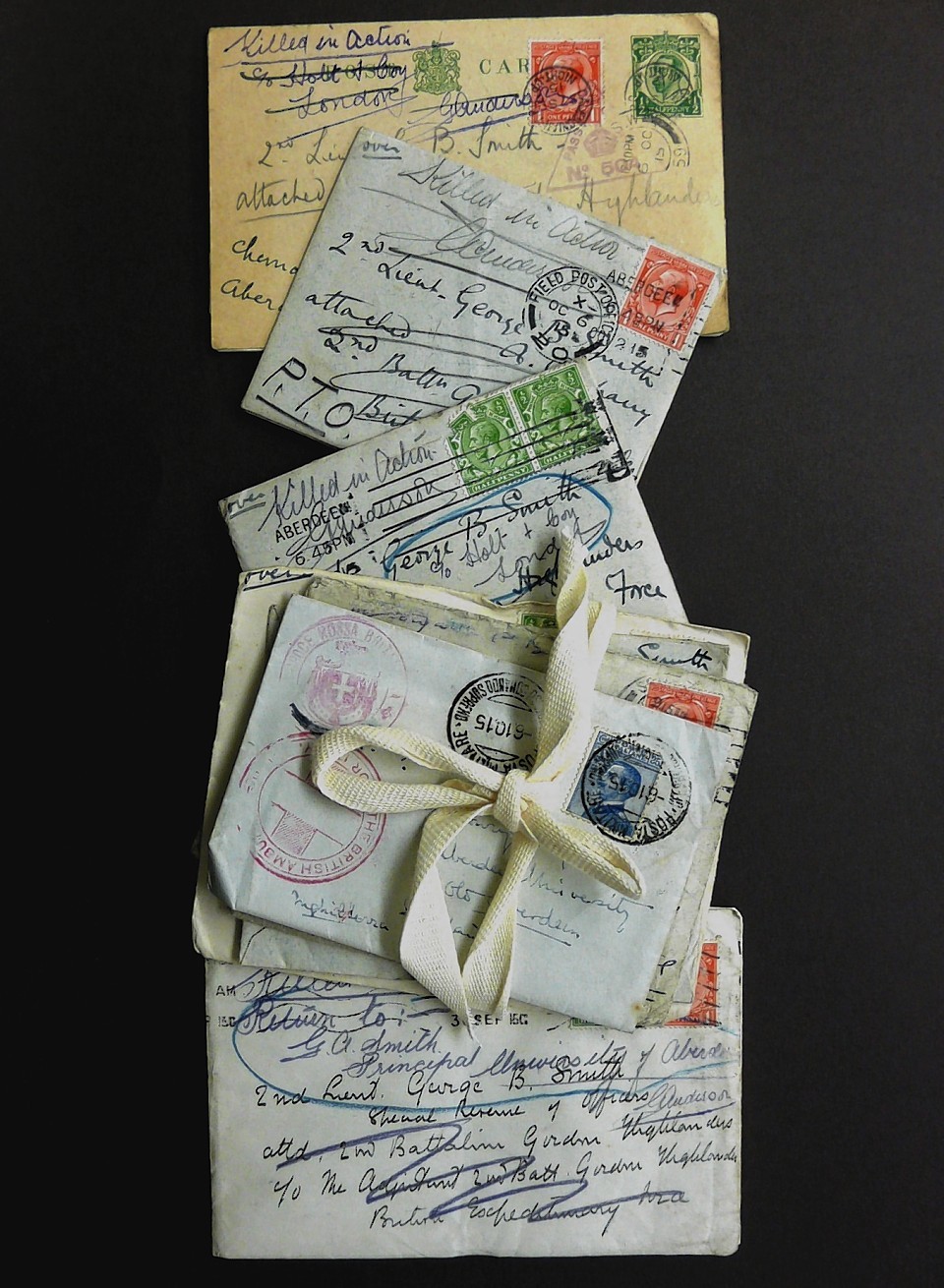 As George Buchanan Smith fought for Britain during World War I, his heartbroken mother lay in bed every night wondering if her beloved son was still alive.
Racked with worry as the conflict grew bloodier, she sat at home in Aberdeen writing letter after letter to her boy, longing for word that he was safe.
By the time the notes reached the front line in France, where George was fighting, they had piled up into a bundle.
Yet today, a century later, they remain unopened.
George was killed in action before he ever received them, and his mother never heard from her lad.
The letters are now part of a major exhibition at the National Library of Scotland, which aims to mark the centenary of the outbreak of the war by considering it through the eyes of those who experienced it.
George, a Gordon Highlander, was among the 60,000 British soldiers who died at the Battle of Loos in September 1915 and his letters were subsequently returned to the family marked "killed in action".
His is just one of many remarkable, but largely forgotten, stories in the display.
Behind the Lines: personal stories from World War I shares treasured letters, diaries, journals, postcards, recruiting posters, contemporary films, photographs, maps, official reports and propaganda material.
It looks far beyond the familiar images of the war to show there was no typical experience.
"It is impossible to tell the full story of the war in a single exhibition," said manuscripts curator Alison Metcalfe, who put the collection together.
"What we have tried to do is to understand it through the records that people left behind of their experiences, be that fighting at the front or waiting for news back at home."
One of the most important historical documents of the war is the daily diary kept by Field Marshal Earl Haig, Commander-in-Chief of the British Army for most of the conflict.
It is a key part of the library's collection and excerpts from it, along with a selection of other items from the Haig papers, including letters to his wife, will appear throughout the exhibition.
The display runs until Armistice Day, November 11, at the National Library of Scotland, George IV Bridge, Edinburgh. Entry is free.