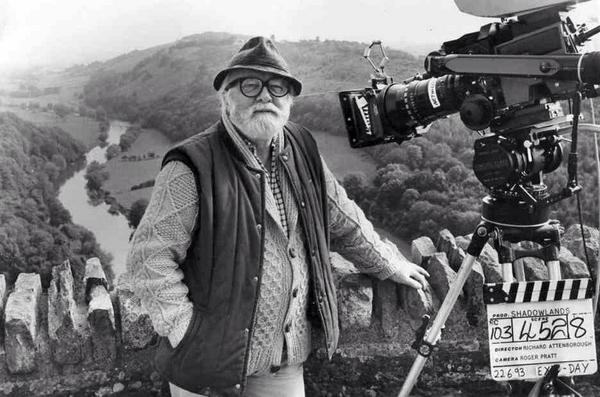 Lord Richard Attenborough's death sparked an outpouring of grief on Twitter on Sunday night as thousands paid tribute to one of the film industry's most talented members.
The elder brother of naturalist David Attenborough was perhaps best remembered for his roles in The Great Escape and Jurassic Park.
Here's what some celebrities had to say on Twitter in response to his death.
Richard Attenborough was the kindest man I have ever had the privilege of working with. A Prince. RIP 'Pa' – and thank you

— mia farrow (@MiaFarrow) August 24, 2014
Sad to hear of Dickie Attenborogh. Family secret – he was Richard and David Dave. True story. He did so so much in so many arenas.

— Stephen Fry (@stephenfry) August 24, 2014
Greatly saddened to hear the great Richard Attenborough has left us. Such a wonderful and talented man.

— Sir Roger Moore (@sirrogermoore) August 24, 2014
Very sad news about Lord Richard Attenborough who died today .A real movie legend . R.I.P.

— Lord Sugar (@Lord_Sugar) August 24, 2014
His acting in "Brighton Rock" was brilliant, his directing of "Gandhi" was stunning – Richard Attenborough was one of the greats of cinema.

— David Cameron (@David_Cameron) August 24, 2014
Dear dear Dickie: a true legend of the screen and a delightful man. Very sad news. RIP. #RichardAttenborough

— Piers Morgan (@piersmorgan) August 24, 2014
RIP Sir Richard Attenborough. GANDHI was masterful.

— Wendell Pierce (@WendellPierce) August 24, 2014
Gutted to hear that Richard Attenborough has died. Really sad.

— Tom Fletcher (@TomFletcher) August 24, 2014
RIP Richard Attenborough – one of the very best British entertainment talents.

— Brian Moore (@brianmoore666) August 24, 2014
RIP Richard Attenborough

— Duncan Bannatyne (@DuncanBannatyne) August 24, 2014
Richard Attenborough's Pinkie was one of the greatest roles in British Cinema.

— alex kapranos (@alkapranos) August 24, 2014
So saddened to hear we have lost Sir Richard Attenborough. Great actor, great director, – funny, flirtatious, intelligent, a true gentleman

— Samantha Bond (@SamanthaBond) August 24, 2014
https://twitter.com/IAMKELLYBROOK/status/503664632280915968