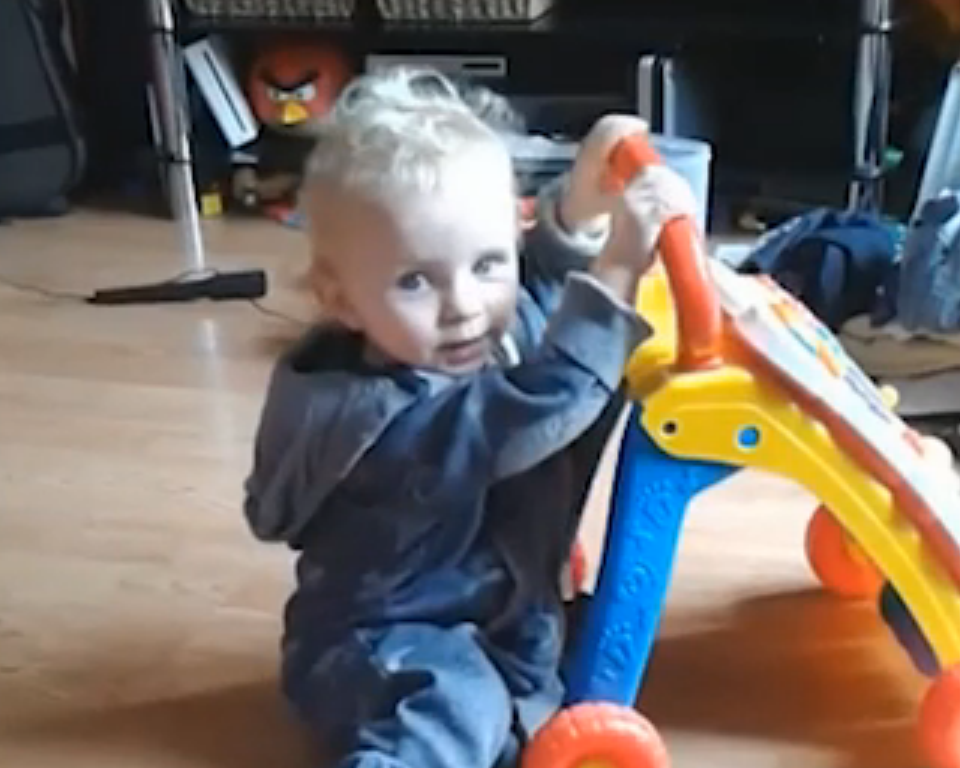 This is the heart-warming moment a tot who could be wheelchair-bound for life left his family speechless – by taking his first steps.
Little Jenson Whitehouse from Churchtown in Gloucestershire suffers from the rare muscle-wasting disease Duchenne Muscular Dystrophy and was told he may never be able to walk.
The disease in its most severe form means children struggle to walk or even sit up.
But the one-year-old has now amazed his family by hauling himself up on a baby walker to toddle around their living room.