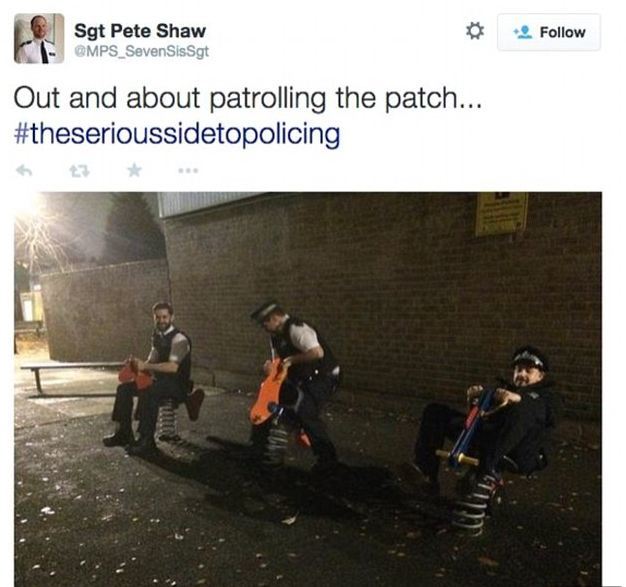 On-duty officers have faced a backlash after they were captured 'messing around' in a children's play park.
Sergeant Pete Shaw uploaded a picture on social media of three policeman playing on springed-horses while on patrol in North London.
The officers from the Seven Sisters neighbourhood team were supposed to be carrying out a routine patrol to target anti-social behaviour when the image was taken.
The photograph prompted an angry response from the public, who said they were wasting valuable time.
One man said: "Last time my neighbour needed the police you took two and a half hours. No doubt she will think this is hilarious."
A spokesman for Scotland Yard said: "Officers from the Seven Sisters Safer Neighbourhoods team based in Haringey were on routine patrol in the Markfield Park area as part of ongoing activity to target anti-social behaviour.
"Local MPS Twitter accounts are a useful tool to engage with the local community and provide residents with another means to contact officers direct.
"The tweet has since been deleted."
Sgt Shaw also wrote: "Apologies if the previous tweet was thought inappropriate."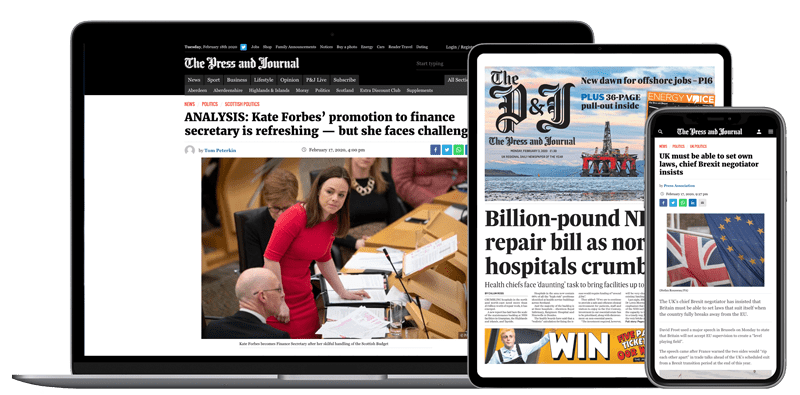 Help support quality local journalism … become a digital subscriber to The Press and Journal
For as little as £5.99 a month you can access all of our content, including Premium articles.
Subscribe