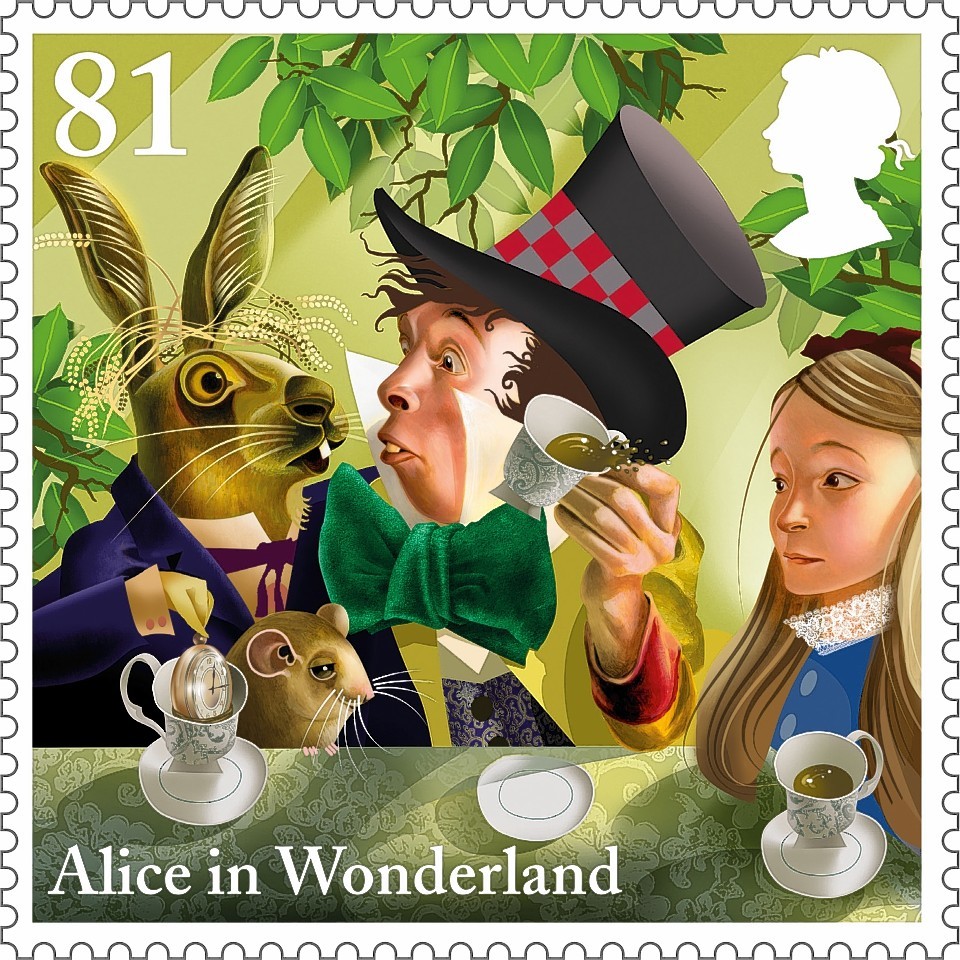 Alice has already fallen down the rabbit hole and now she will fall through the UK's letter boxes thanks to Royal Mail's latest stamp collection.
To honour the 150th anniversary of the classic novel, a special set of stamps have been fashioned in celebration of the well-loved story.
Featuring scenes from the tale with White Rabbit, the Cheshire Cat and Alice herself, the ten designs were conjured up by award-winning illustrator Grahame Baker-Smith.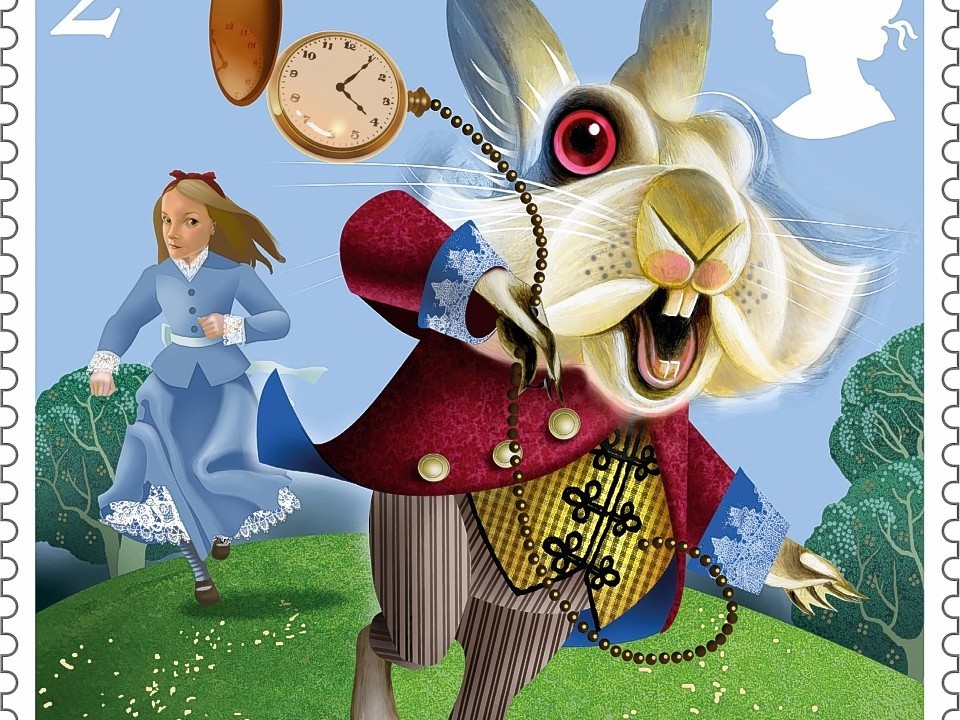 Andrew Hammond, Royal Mail director of stamps and collectibles, said: "The story of Alice in Wonderland remains a perennial favourite of children, and indeed adults, around the world.
"It is fitting that in its 150th anniversary year it is celebrated with a wonderful set of stamps featuring striking images that do justice to such an iconic tale."
The adventure came from the imagination of Charles Lutwidge Dodgson while he entertained children on a long boat trip in 1862.
One of the children on the journey was Alice Liddel, who asked for it to be written down.
Dodgson did so as a Christmas gift to her in 1864 before it was published three years later under Dodgson's pseudonym, Lewis Carroll.