The naming of a new born child, one of the great pleasures  of parenthood and a real private decision…
That is, unless you are the Duke and Duchess of Cambridge. The Royal couple don't need to worry about coming up with baby names, Twitter has beaten them to it.
While there has been plenty of support for a baby Diana, there has also been a great clamour for a number of our favourite cartoon and TV princesses to come to life.
Hopefully William and Kate take time to consider each of the Twitter suggestions before confirming a name…
#RoyalBaby pls call her something strange like wardrobe

— chloe (@galactichloe) May 2, 2015
If the #RoyalBaby had been born on May the 4th, I would have named her Princess Leia.

— Brandon (@hashtagbom) May 2, 2015
Kinda hoping Princess Jasmine is a serious contender for names #RoyalBaby pic.twitter.com/AetTW34MOI

— Digital Spy (@digitalspy) May 2, 2015
It's a baby princess… I vote for Princess Fiona as the baby name ! #RoyalBaby pic.twitter.com/qQ6LfBmGtM

— Darren Bell (@darren_bell) May 2, 2015
Sherlock is a girl's name. Just a suggestion. #RoyalBaby

— Irene Adler (@The_Whip_Hand) May 2, 2015
#RoyalBaby call her Regina Phalange

— kerrie (@hvfflepuff) May 2, 2015
https://twitter.com/natpattherat/status/594448989103099904
They should probably go with something classy, like 'Schapelle'. #royalbaby

— Adam Liaw (@adamliaw) May 2, 2015
I want the princess to have a really unsuitable name like Tracey or Barbara #RoyalBaby

— ˗ˏˋ Niki Albon ˊˎ˗ (@NikiAlbon) May 2, 2015
I hope they call the #RoyalBaby Princess Diana

would be an amazing tribute to the most inspiring Princess of all time

legacy would live on

— Dan Lewis (@DanielHuwLewis) May 2, 2015
It's a girl! Predicting Diana as a middle name not sure on first #RoyalBaby

— Emma (@BeBraveFour) May 2, 2015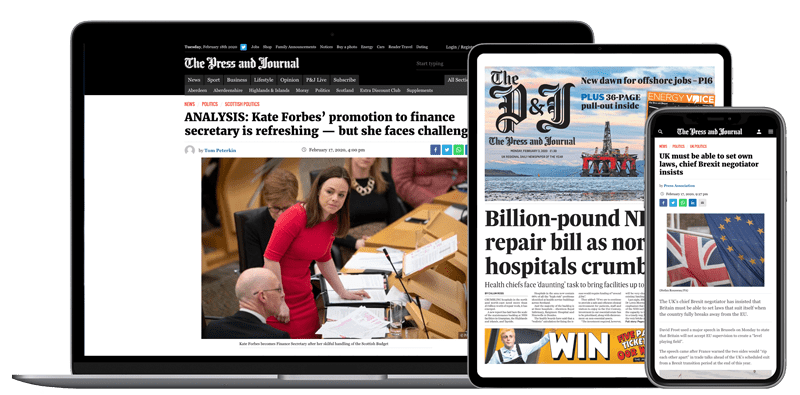 Help support quality local journalism … become a digital subscriber to The Press and Journal
For as little as £5.99 a month you can access all of our content, including Premium articles.
Subscribe