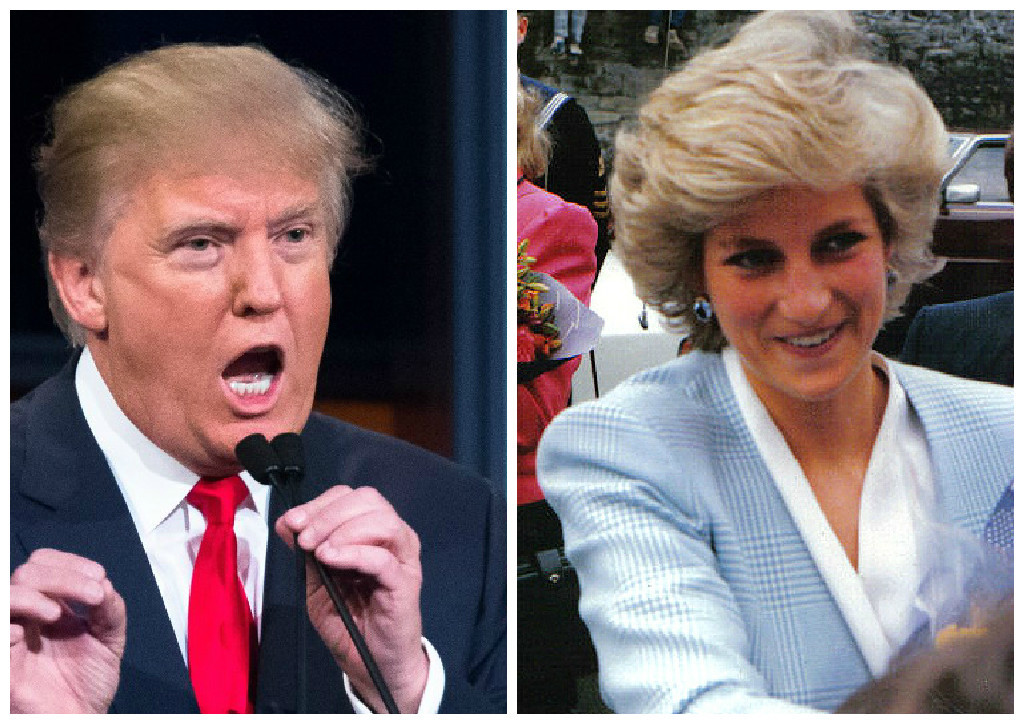 The one-time golden girl of Grampian Television has re-ignited a 20-year old feud with Donald Trump after claiming he "stalked" Princess Diana.
Broadcaster Selina Scott said the Princess of Wales confided in her that she was being pursued by the US presidential hopeful following the break-down of her marriage to Prince Charles.
The 64-year-old presenter alleged that the tycoon "bombarded" Diana with bouquets of flowers worth hundreds of pounds, along with handwritten notes expressing his sympathy.
And she claimed that when the princess was killed, Trump said he bitterly regretted not taking their relationship further as there could have been a "romance".
"Trump clearly saw Diana as the ultimate trophy wife," she said.
"As the roses and orchids piled up at her apartment she became increasingly concerned about what she should do.
"It had begun to feel as if Trump was stalking her.
"When she died in the tragic accident in Paris in 1997 Trump told friends his biggest regret was that they hadn't dated.
"He said that he always thought he had a chance of romance."
A spokesman for Mr Trump insisted his friendship with the Princess was nothing more than mutual affection.
"They had a great relationship, liked each other a lot, but nothing ever came of it," he said.
Miss Scott – the former face of breakfast TV – and Mr Trump came to blows more than 20 years ago when she made a critical documentary about his rise to power.
The presenter, who started her career in the north-east, was sent to America in 1994 to interview the businessman at his Palm Beach mansion, but during filming there was a technical fault with the camera.
The production team asked him to re-do the interview – which he did – then ended up with two versions when they realised the first attempt had actually worked.
Miss Scott said: "I had not gone to America with the intention of doing a hatchet job on Trump.
"When we viewed (the interviews) we realised that they were gold dust.
"He had contradicted himself between one interview and the other.
"This meant we could splice the two against each other, revealing that Trump's relationship with the facts was a distant one."
The pair came to blows again when opponents of Mr Trump's Balmedie golf course sent copies of the 1994 documentary to Aberdeenshire councillors who had the vote on whether or not to approve his planning application.
Miss Scott said she thought Mr Trump suspected her of being behind the distribution.
"I wasn't – but I was and am passionately opposed to the golf course," she added.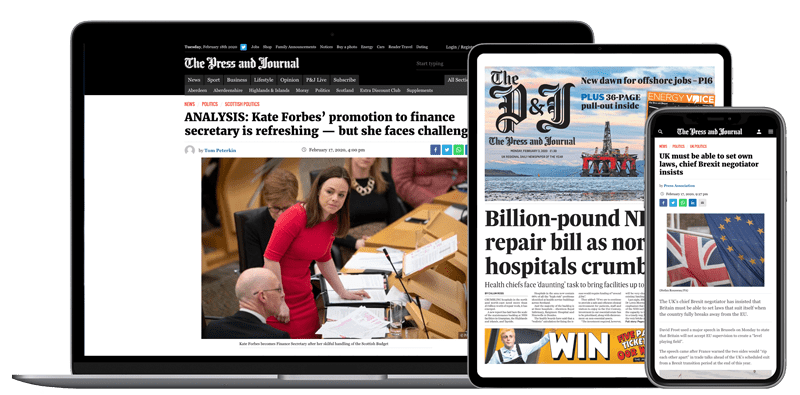 Help support quality local journalism … become a digital subscriber to The Press and Journal
For as little as £5.99 a month you can access all of our content, including Premium articles.
Subscribe