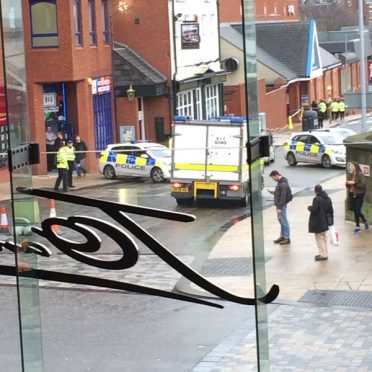 The Fishergate shopping centre in Preston has been evacuated due to a suspected bomb threat.
A police statement said: "The Fishergate Shopping Centre in Preston has been evacuated as a precautionary measure after a suspicious device was found in a bin.
"We were called at around 9.10am today (Thursday, December 17th) to a report that a device had been found within a bin. The shopping centre management decided to evacuate the centre as a precaution.
"There are currently no further details about the nature of the device, which appears to have gone off causing no real damage and no injuries.
"Police are in attendance at the centre and are asking the public to stay away from the area."
A police spokesman said: "The safety of the public is our top priority and so the Fishergate Centre has been evacuated as a precaution and is currently closed. The rest of Preston town centre remains open for business.
"Our colleagues from the EOD (Explosive Ordnance Disposal) have been called to assist us with our inquiries and to help in the disposal of the device."
https://twitter.com/LancsPolice/status/677443120074760192/photo/1?ref_src=twsrc%5Etfw
Due to the evacuation of the Fishergate Shopping Centre all stores are currently closed. We will communicate once we are reopened. Thank you

— Fishergate Centre (@FishergateSC) December 17, 2015