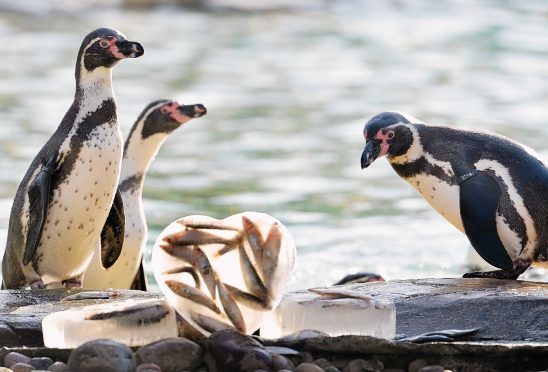 Love was in the air at London Zoo yesterday when Valentine's Day came early for flippered residents of Penguin Beach.
As a special treat, the adorable animals were given their breakfast in heart-shaped ice blocks, with the zoo's colony of Humboldt penguins starting to pick their nesting mates.
Zookeeper Zuzana Matyasova said: "We gave the penguins their breakfast in special heart-shaped ice blocks as a fun way of celebrating Valentines' Day, and to highlight the start of penguin breeding season here at ZSL London Zoo.
"We work closely with the penguins every day, and we recognise the changes to their behaviour and actions that let us know they're ready to start choosing their mates.
"Penguins pay particular attention to their nests when breeding season begins, so we make sure we're providing lots of extra bedding materials for them – like leaves and twigs – and we put this all over their exhibit to encourage them to go out and collect it as they do in the wild."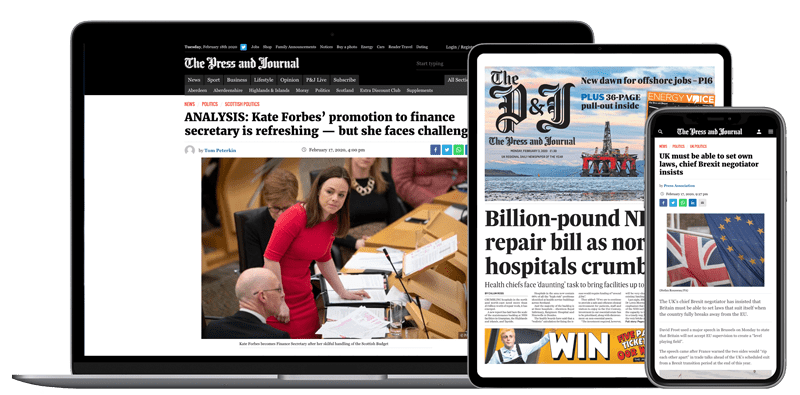 Help support quality local journalism … become a digital subscriber to The Press and Journal
For as little as £5.99 a month you can access all of our content, including Premium articles.
Subscribe