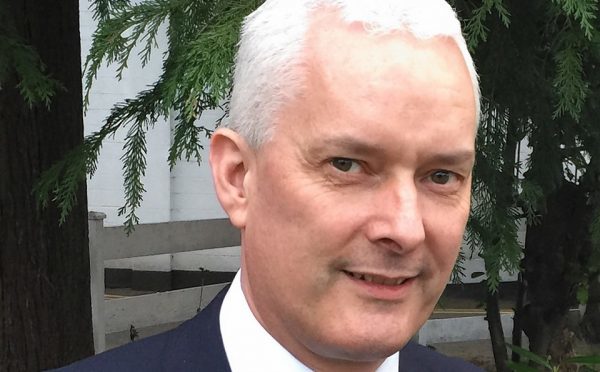 Highland MP Paul Monaghan is spearheading a campaign to keep the retirement age of police officers in the Civil Nuclear Constabulary in line with that of other forces.
He warned pension reforms could mean firearm officers having to work until 68, and raised fears about the expansion of their role to include responding to a terrorist incident.
The SNP MP, who is sponsoring a parliamentary motion on the issue, today called on the UK Government to take steps to ensure parity between the CNC, Home Office forces and Police Scotland.
Because of the physical demands of the job, the government has agreed a national retirement age for UK police forces of 60.
But the forthcoming pension regulations for those in the CNC – who safeguard the UK's civil nuclear assets and transport of nuclear materials nationally and internationally – are being determined by the Public Service Pensions Act.
With no special measure to exempt them, Mark Nelson, chairman of the Civil Nuclear Police Federation (CNPF), said officers' retirement age could go up to 65 or even 68.
He described the 2013 act as a "totally inappropriate legislative vehicle for police officers", adding: "Our pensions negotiations are currently stalled as a result."
He pointed to the fully armed nature of the CNC's entire operational police service and its extended remit to play "a major part in our national surge capacity to deal with the threat of terrorism".
Mr Nelson, who is due to meet Energy Minister Andrea Leadsom to discuss the situation, went on: "I doubt the college envisaged officers in their mid to late sixties being deployed with sophisticated weapons to tackle terrorists."
He also outlined an issue with the current regulations which result in officers who fail the regular tests of their skills being dismissed instead of being re-deployed in an unarmed capacity.
He added: "We would like to see more modern sympathetic personnel arrangements introduced."
Joyce Robertson, assistant chief constable for the CNC people programme, said the force had been working with its sponsor, the UK Department for Energy and Climate Change (Decc), to reach a solution.
She insisted it remained the "clear view" of the CNC that officers are undertaking a policing role and so their retirement age should be aligned.
Asked whether near-70-year-olds could be deployed in response to a terrorist attack, the Home Office did not rule it out.
A spokesman added: "Whether an officer is deployed or not is determined by capability rather than age."
A Decc spokesman said the CNPA was currently considering how to implement the reforms set out in the Public Service Pensions Act 2013 within the parameters set out.