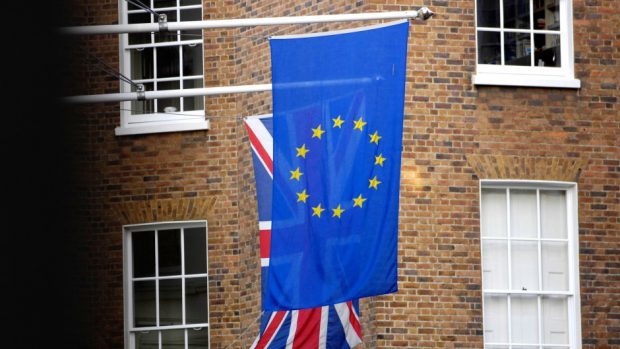 A former Scottish secretary has said that while Britain remains an EU member, fishermen are effectively being asked to "burn their boats".
Lord Forsyth of Drumlean attacked the Common Fisheries Policy and declared a Brexit would allow the UK to take back control of its waters.
He insisted coastal communities had been "decimated" by membership, adding: "If we left the EU, the fisheries would be ours."
The Tory peer, who is a director of a fish processing and exporting company, made the remarks during a debate at St Columba's Church of Scotland in central London.
He recalled growing up in Arbroath and being able to walk right across the harbour on fishing boats, whereas now there were "just a few bobbing around".
He added: "I believe we could have a fishing industry again.
"We are in the absurd position where our money is being sent to Europe and then sent back to literally ask fishermen to burn their boats.
"If we left the EU, the fisheries would be ours. We could decide. We might decide to share them or we might decide not to, but we would be in control of our fisheries, in the same way as Iceland and Norway are.
"Both these countries have got huge, efficient, expanding, glorious fishing industries. We have lost ours.
"The number of plaice being sold to Europe does not actually help those fishermen who have lost their livelihoods."
He went on: "We should be able to decide our own policy in our own parliament and not go cap in hand every time the EU does something stupid."
But Tory MP Harriett Baldwin, whose brother is in the fish business, said that £1billion worth of fish was exported to the EU last year.
The economic secretary to the Treasury added: "We wouldn't automatically control our fishing waters (outside the EU).
"These are issues that we do need to work co-operatively with other countries on."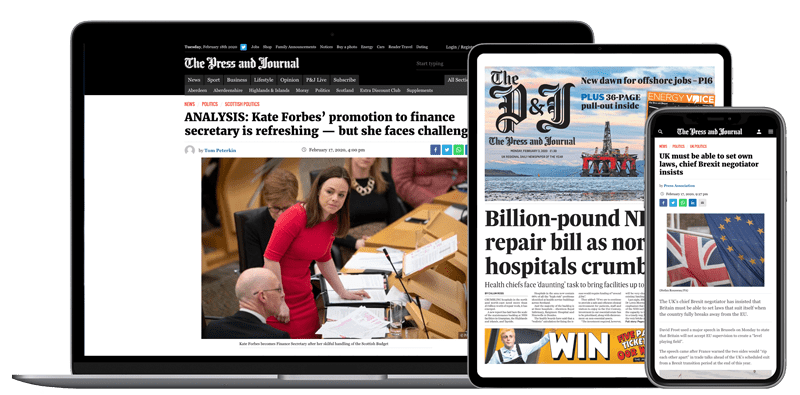 Help support quality local journalism … become a digital subscriber to The Press and Journal
For as little as £5.99 a month you can access all of our content, including Premium articles.
Subscribe