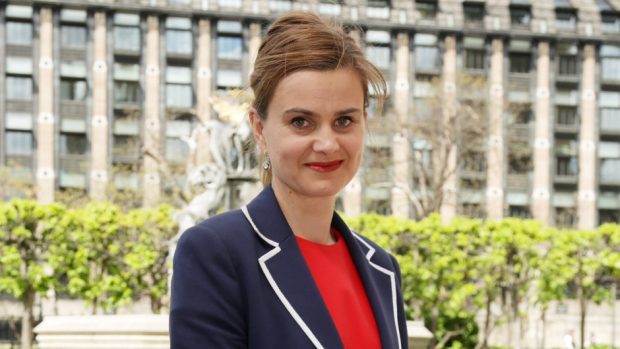 A white and red rose were placed on the Commons seat of murdered MP Jo Cox yesterday, which was left empty as colleagues from all sides of the House paid tribute to her and what she stood for.
Among those to share their memories of the late mother-of-two, who was stabbed and shot in the street last week, was the SNP's Eilidh Whiteford, who worked with her at Oxfam.
The Banff and Buchan MP spoke of Mrs Cox's "equal resolve" for refugee children fleeing Syria and the children in her own Batley and Spen constituency growing up in poverty.
She added: "I like to think it was those deep, strong roots in her own Yorkshire community that enabled Jo to branch her arms around the world with so much love."
Addressing Mrs Cox's husband Brendan, who watched from a side gallery with the couple's two children and other family members, she said: "We know your loss is immeasurable and that your lives have been changed irrevocably.
"I hope that in time, when they are older, Jo's children will come to understand more fully just how much their brilliant, beautiful mother was able to contribute to humanity in her short, purposeful and well-lived life."
Labour leader, Jeremy Corbyn, declared that Mrs Cox did not just believe in loving her neighbour but in "loving her neighbour's neighbour".
He continued: "She saw a world of neighbours and she believed that every life counted equally.
"Jo was a humanitarian to her core – a passionate and brilliant campaigner, whose grit and determination to fight for justice saw her, time and time again, driving issues up the agenda and making people listen."
Prime Minister David Cameron was equally effusive in attesting she had saved the lives of many people she had never met through her campaigning work.
Quoting a Conservative colleague he met at the weekend, he added: "If you lost your way for a moment in the cut and thrust of political life, meeting Jo would remind you why you went into politics in the first place."
Continuing in his own words, he went on: "May we and the generations of members who follow us in this House honour Jo's memory by proving that the democracy and freedoms Jo stood for are indeed unbreakable."
Some MPs decided not to sit in their usual seats for the special session of parliament, instead opting to cross the House to the opposite side in a show of unity.
In a nod to Mrs Cox's native Yorkshire, they also all wore white roses on their lapel.
As the tributes came to an end, they gave a standing ovation, before proceeding across the road to St Margaret's Church in Westminster Abbey.
Commons chaplain Rose Hudson-Wilkin, who spoke at the service of remembrance alongside the Archbishop of Canterbury, Justin Welby, likened Mrs Cox to a prophet.
She said: "She was not afraid to speak her mind. I'm minded to think of her as a prophet. One ordered to speak truth to those in power, regardless of the consequence."
Peers also paid tribute during a special session in the House of Lords.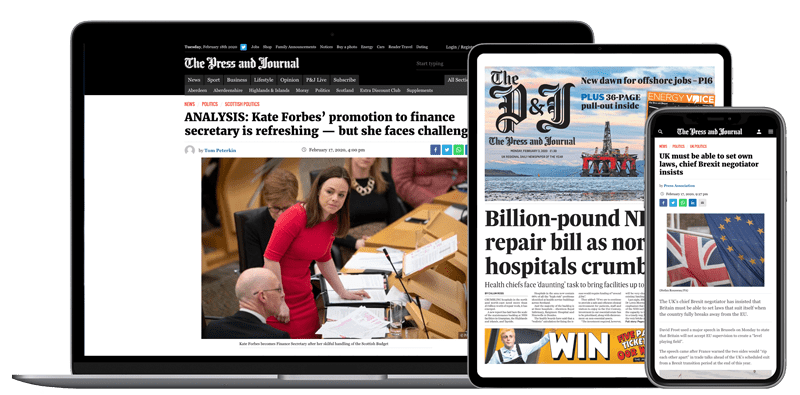 Help support quality local journalism … become a digital subscriber to The Press and Journal
For as little as £5.99 a month you can access all of our content, including Premium articles.
Subscribe