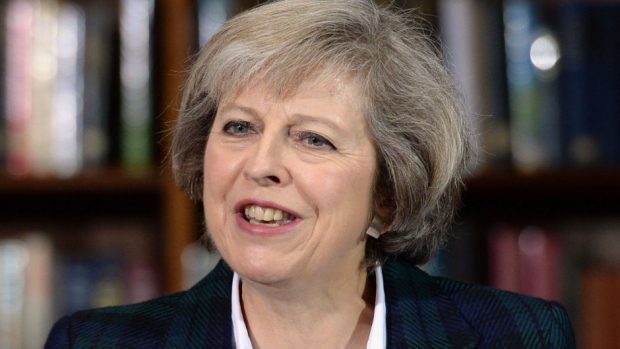 The SNP has hit out at Tory leadership frontrunner Theresa May after she called for MPs to have their say on Trident renewal before the UK Parliament's summer break.
Defence spokesman Brendan O'Hara accused the home secretary of seeking to exploit Labour's divisions to push through the "controversial spending with minimal opposition".
He also urged Jeremy Corbyn's party to "pull together" and join the SNP in making the case for Britain's continuous at-sea nuclear deterrent to be scrapped.
Labour is split on the issue, with Mr Corbyn – a longstanding opponent of nuclear weapons – at odds with many of his MPs.
The party has commissioned a review, which is being led by shadow foreign secretary Emily Thornberry.
In what was widely interpreted as an attempt to polish her leadership credentials, Mrs May urged the government not to delay the Commons vote on the replacement of the Vanguard-class submarines that carry the ballistic missiles.
She said it would be "sheer madness to contemplate even for a moment" giving Trident up.
She added: "While it is true that the terrorist threat we face has grown more serious, it does not mean we no longer face a threat from conventional enemies in the forms of other nation states.
"The House of Commons should, before the summer recess, vote on Britain's next-generation nuclear deterrent – and we should get on with getting it built.
"Doing so will send an important message that, as Britain leaves the EU, we remain committed to working alongside our Nato allies and playing our full role in the world."
She acknowledged certain parliamentary business had been put on hold until the leadership election is complete, but added: "When it comes to the nuclear deterrent, the national interest is clear, the Conservatives are united, and we have waited long enough."
Responding, Mr O'Hara said: "It's clear that Theresa May hopes to take advantage of a divided Labour party to push this controversial spending through with minimal opposition.
"The SNP will always vote against Trident renewal – Labour should pull together and join us in ensuring there's a strong cross-party opposition to this dangerous mistake."
Government estimates put the renewal cost at £31billion, with critics claiming the overall life-time price-tag could reach £167billion.