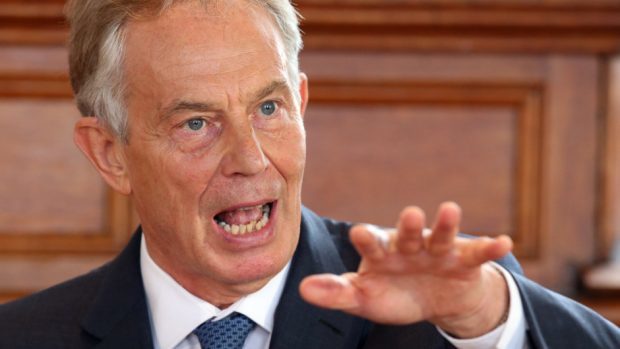 A defiant Tony Blair stood by his decision to go to war in Iraq – insisting the world was a "better place" without Saddam Hussein.
Beginning his response to Sir John Chilcot's report, the former prime minister's voice almost cracked and he had tears in his eyes.
But he became bolder and more assured as he delivered his hour-long speech and then faced questions for another hour.
The ex-Labour leader said he expressed "more sorrow, regret and apology than you may ever know or can believe".
He also described the 2003 invasion as the "hardest, most momentous, most agonising" move of his 10 years in office.
And he stressed there would not be a day in his life when he does not "relive and rethink what happened".
"People sometimes ask me why I spend so much time in the Middle East today – this is why," Mr Blair added.
But – while accepting the report contained "serious criticisms" – he said it had concluded that parliament was not misled, there was no secret commitment to war or falsification of intelligence and the decision was made in "good faith".
He also highlighted the report's noting of the attorney general's conclusion there was a lawful basis for military action by March 13, 2003 before the parliamentary vote five days later.
Mr Blair said: "A decision had to be taken and it was for me to take as prime minister. I took it, I accept full responsibility for it, I stand by it.
"I only ask with humility that the British people accept that I took this decision because I believed that it was the right thing to do, based on the information that I had and the threat I perceived, and that my duty as prime minister at that moment in time was to do what I thought was right.
"At moments of crisis such as this it is the profound obligation of the person leading the government of our country to take responsibility and decide.
"Not to hide behind politics, expediency or even emotion but to recognise that it is the privilege above all others to lead this nation.
"But the accompaniment of that privilege when the interests of our nation are so supremely and plainly at stake is to lead and not to shy away, to decide and not to avoid decision, to discharge that responsibility and not to duck it."
In what some critics branded an attempt to sidestep blame for the war, Mr Blair pointed to the intelligence assessments made at the time that "turned out to be wrong".
He also said the aftermath ended up being "more hostile, protracted and bloody than we ever imagined".
"The coalition planned for one set of ground facts and encountered another," Mr Blair.
"And a nation whose people we wanted to set free and secure from the evil of Saddam became instead victim of sectarian terrorism.
"For all of this I express more sorrow, regret and apology than you may ever know or can believe."
Mr Blair rejected claims the dictator's removal had caused the upsurge in terrorism in the Middle East, insisting Hussein was himself a "wellspring of terror".
He suggested Saddam would have been emboldened had the threat of military action been withdrawn, probably carrying on for years to come.
That could have led to a brutal repression of the Iraqi people during and after the Arab Spring uprisings of 2011, he added, replicating the horror seen in Syria today.
Reflecting on the newly-disclosed July 2002 note he wrote to US President George Bush eight months before the invasion, which declared "I will be with you whatever", he insisted there was "no rush to war".
He also stood by his view that Hussein had to be overthrown to prevent weapons of mass destruction (WMD) falling into the hands of terrorists capable of mounting a "British 9/11".
He added he had apologised over more than half a decade for shortcomings in the intelligence which formed the basis for a 2002 dossier in which the government set out its case on Iraq's supposed WMD capabilities.
He said: "The decisions I made I have carried with me for 13 years and will do so for the rest of my days.
"There will not be a day of my life where I do not relive and rethink what happened."
Mr Blair also acknowledged some of the families of the 179 Britons killed during the conflict could "never forgive or forget".
He paid tribute to the UK's armed forces, expressing his "profound regret at the loss of life and grief it has caused".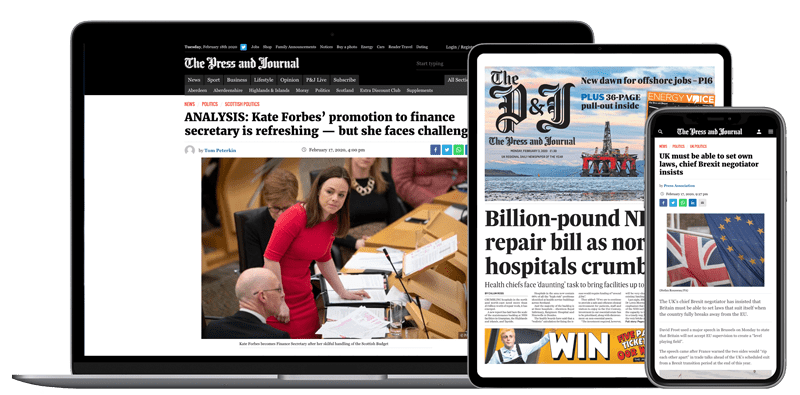 Help support quality local journalism … become a digital subscriber to The Press and Journal
For as little as £5.99 a month you can access all of our content, including Premium articles.
Subscribe