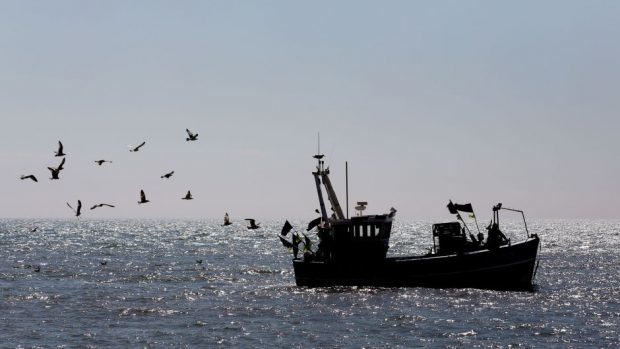 Fishing industry officials have warned that UK waters are now deadlier than their infamous Alaskan counterparts as the "horrific" death toll is revealed.
New figures show that the number of trawlermen killed at sea has risen to nine for the first six months of this year, up from seven at the same point in 2015.
Seafood authority Seafish has described the figures, which were released as part of the Marine Accident Investigation Branch's annual report, as "worryingly high".
Now Seafish have compared situation to the Alaskan waters where popular reality TV show "Deadliest Catch" is filmed.
A spokesman said: "The UK's fishing fleet is suffering from one of its deadliest periods in a decade with more deaths recorded here than in Alaskan waters."
In contrast the Alaska fishing fleet has reported for the first time that no one perished which commercial fishing in the past year. During the 1980s, an average of 31 trawlermen were killed each year.
Seafish has also warned that the summer months from June to September are when commercial fishermen are most likely to sustain a "major injury" while working at sea.
The authority is call on crews across the UK to be vigilant all year round and maintain the highest standards of health and safety.
Simon Potten, head of safety and training at Seafish, said: "The number of fatal accidents and serious injuries happening in our fishing industry is unacceptable.
"I know many fishermen watch the Deadliest Catch, which shows some pretty scary fishing in Alaska, but last year the Alaskan commercial fishing industry had zero deaths.
"The Deadliest Catch is right here in the UK with nine deaths to date this year. It's a horrific record."
Mr Potten said fishing is "widely understood" to be the most life-threatening peacetime occupation and that as a result more training and care is needed.
He added: "There is a wealth of safety knowledge and expertise available for fishermen to draw on. So I would urge all owners, skippers and crew to get in touch and see what support is available."
Research carried out by the Health and Safety Laboratory (HSL) for the RNLI and the MAID found that 55% of fishermen surveyed had suffered injuries whilst operation fishing gear and machinery at sea.
Injuries included amputations and fractures.