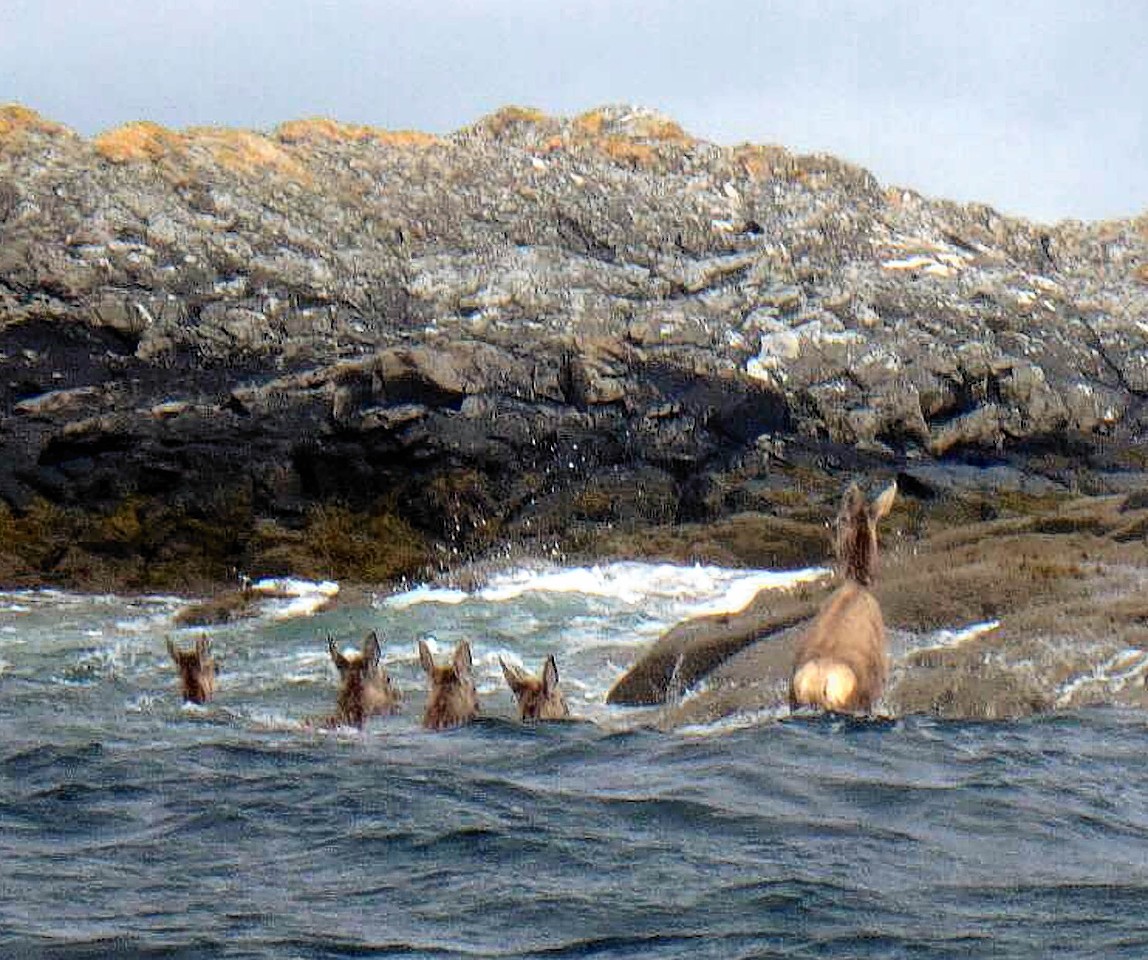 A kayaker who braved rough seas off the west coast of Scotland was perplexed to find company in the form of deer.
Nick Ray, 51, spotted the head of the five red deer bobbing in and out of the waves in the Sound of Arisaig last week.
The fearless females fought off the choppy conditions to swim themselves more than 200m to the mainland from Eilean a' Ghaill.
Mr Ray, who is doing a charity kayaking challenge for the RNLI, said the group swam as close as 10 metres to him but stopped paddlin as to not shock them.
Writing on his Facebook page, he said: "I was fortunate to come across these ladies out for their morning swim today.
"Incredibly powerful swimmers through the rough sea."
"There were grazing on a small island. I didn't realise that that was what they were going to do.
"It was about 200 metres to the mainland, it was quite rough. I was concerned about them but they just climbed out."
His friends on the social media site were also amazed.
One posted: "Who knew deer liked a morning dip in the sea? What an opportunity to see it with your own eyes."
However another explained in a separate that in Scandinavia deer and moose swim from island to island and often make crossings of several miles.
The post read: "The hairs of their pelt are hollow and this not only helps to insulate them in winter but helps them float.
"Their large hooves can propel them through the water quickly."