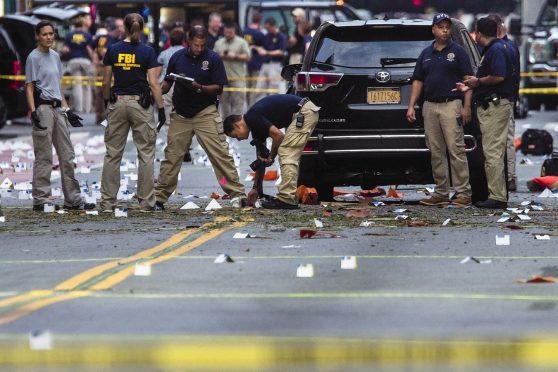 FBI agents are questioning five people over the explosion that injured 29 people in a crowded Manhattan neighbourhood.
Authorities are questioning several people as they try to determine any possible connection between an explosion in a crowded New York City neighbourhood, an unexploded pressure-cooker device found streets away and a pipe bomb blast in New Jersey.
FBI spokeswoman Kelly Langmesser said agents stopped "a vehicle of interest in the investigation" of the Manhattan explosion on Sunday night. She said no-one has been charged.
Governor Andrew Cuomo said the Saturday night blast in Manhattan which injured 29 people did not appear to be linked to international terrorism.
Mobile phones were discovered at the site of both bombings. Authorities say the New York City bomb contained residue of an explosive often used for target practice that can be bought in many sporting goods stores.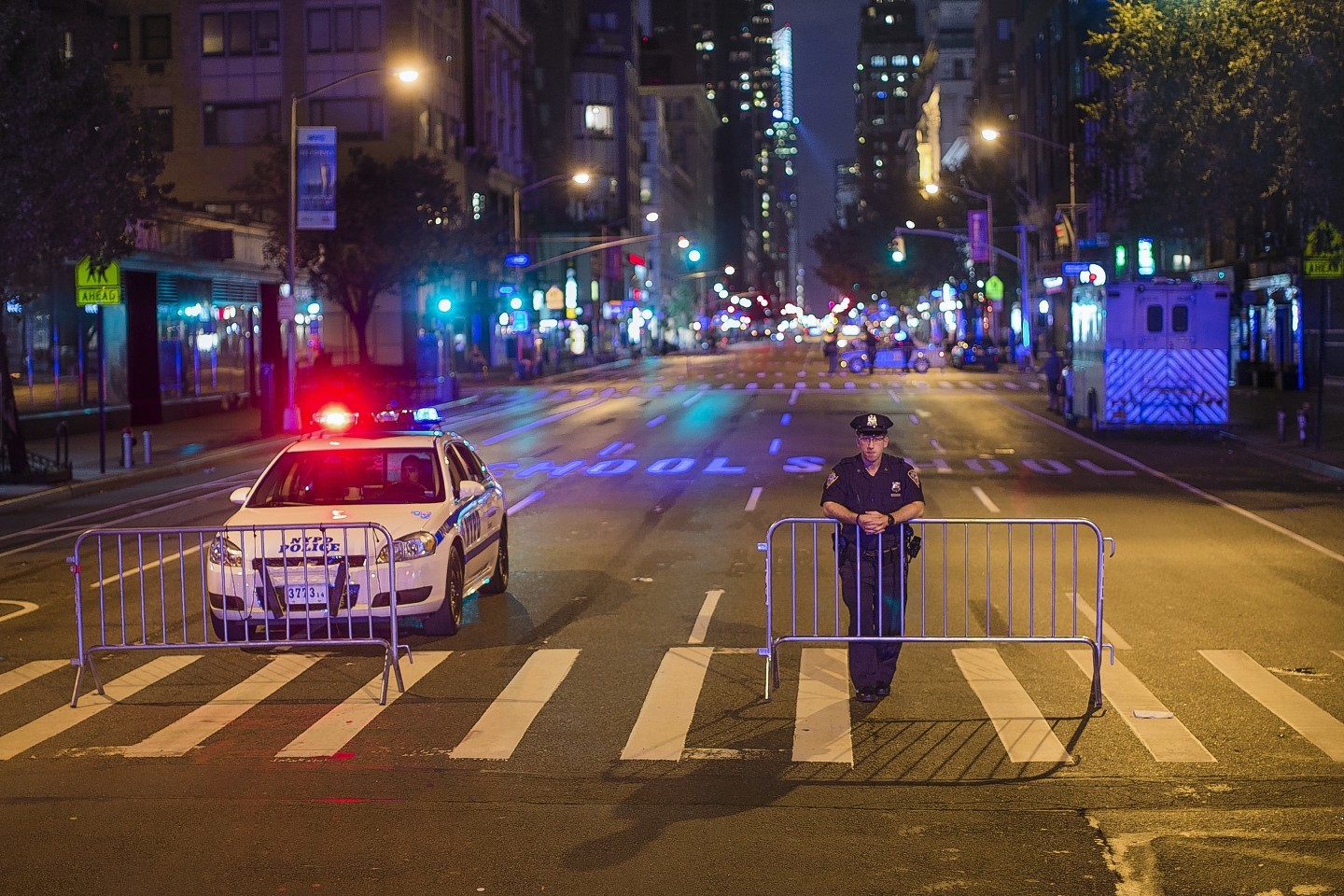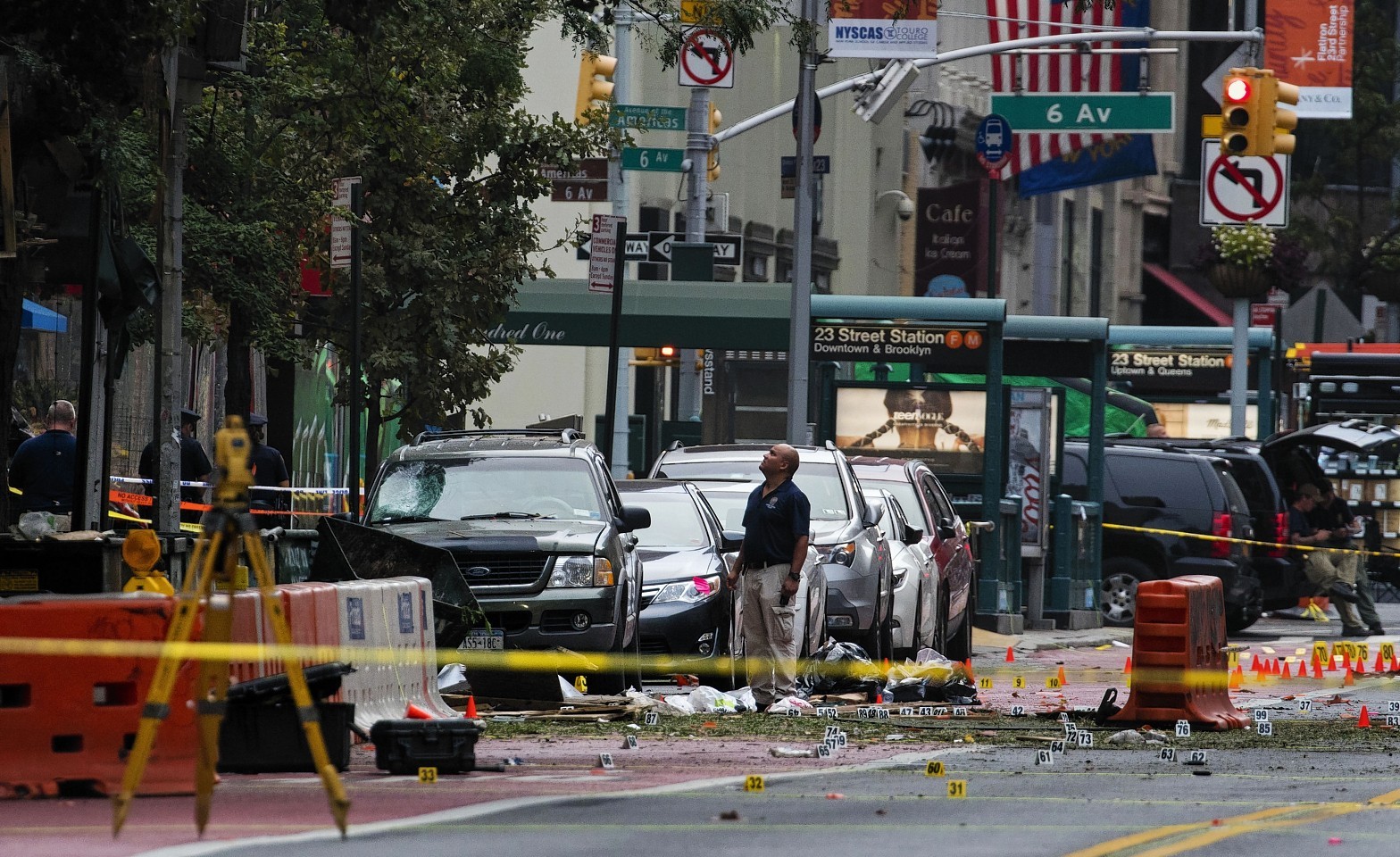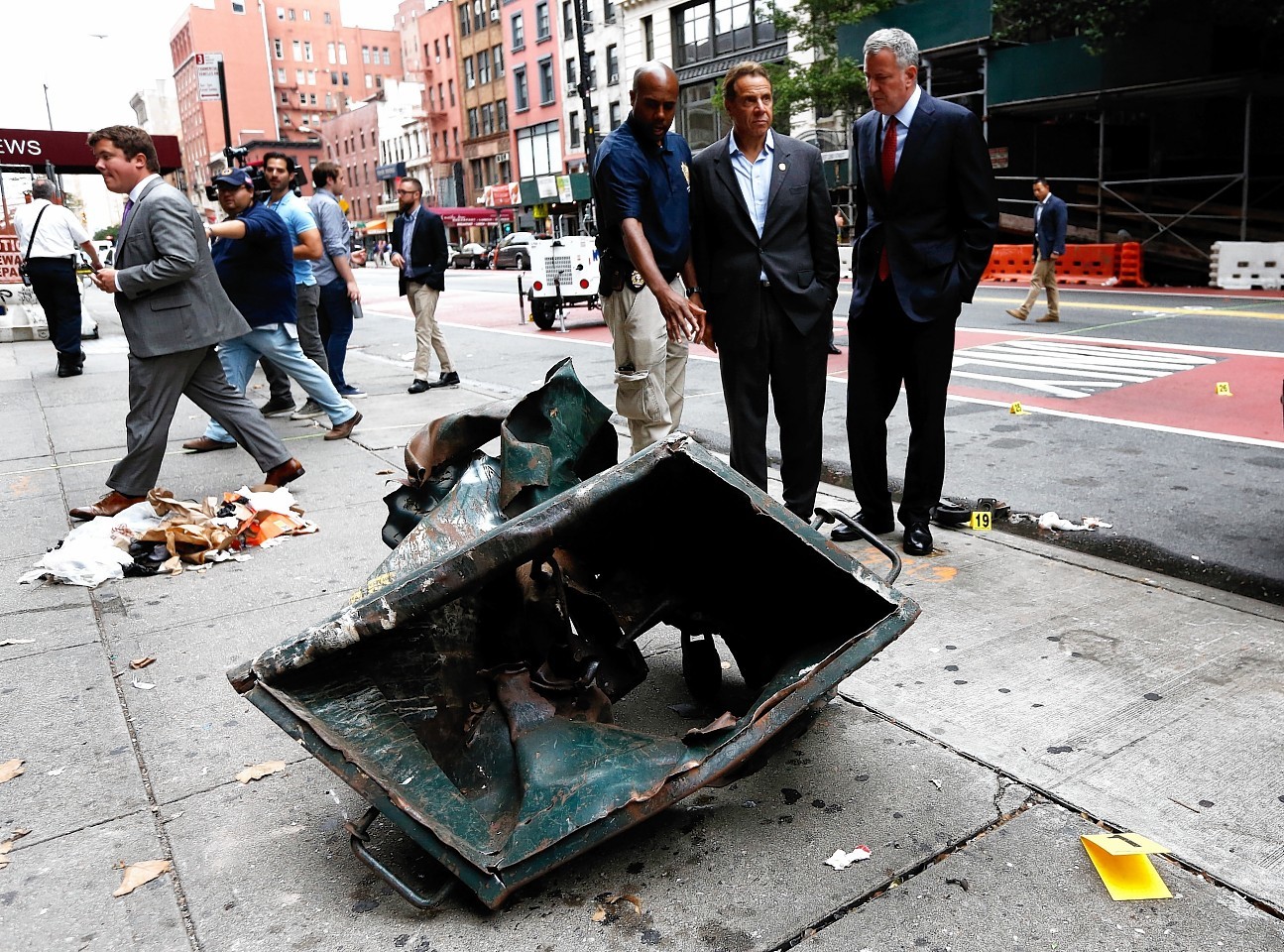 In New Jersey, a suspicious device found in a rubbish bin near a train station exploded early on Monday as a bomb squad was attempting to disarm it with a robot, officials said.
The FBI was working to disarm one of five devices found in the same bag, which was discovered in a rubbish bin by two men at around 8.30pm on Sunday, near the Elizabeth train station on the North East Corridor rail line, according to the city's mayor Christian Bollwage. The men had reported seeing wires and a pipe coming out of the package, Mr Bollwage said.
There was no immediate report of injuries or damage. The mayor warned that other explosions were expected.
New Jersey Transit service was suspended early on Monday between Newark Liberty Airport and Elizabeth, and New Jersey-bound Amtrak trains were being held at New York Penn Station, officials said.
Train passengers reported being stuck on Amtrak and NJ Transit trains for hours on Sunday night, while some trains moved in reverse to let passengers off at other stations.
The discovery of the suspicious package comes after a pipe bomb exploded about an hour from the Elizabeth train station in Seaside Park, New Jersey, on Saturday, forcing the cancellation of a military charity 5km run.
Officials said it did not appear that this incident and the one in New York were connected, though they were not ruling anything out.