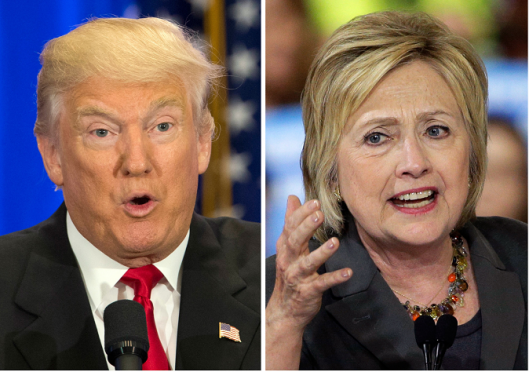 Donald Trump and Hillary Clinton are set to come face to face in their first ever presidential TV debate.
The exchange between the two candidates is set to be fiery following months of trading insults and intense media focus.
Robby Mook, Mrs Clinton's campaign manager, told ABC's This Week that he is concerned Mr Trump will continue his habit of sometimes 'saying things that are not true and still get a passing grade'.
He called on moderator Lester Holt to correct any inaccuracies made by the candidates.
But Mr Trump's campaign manager, Kellyanne Conway, said it was not the job of debate moderators to fact check.
Mr Trump's vice presidential running mate, Mike Pence, meanwhile, said that Gennifer Flowers would not attend the debate.
Mr Trump had tweeted that if frequent Trump critic Mark Cuban attended the showdown, he would put Ms Flowers, allegedly the former mistress of Mrs Clinton's husband Bill, in the audience too.
Ms Conway said that Ms Flowers had a right to be there if "somebody else gives her a ticket". But Mr Pence drew a harder line.
"Gennifer Flowers will not be attending the debate tomorrow night," Mr Pence said on Fox News Sunday.
On ABC, Ms Conway defended the tweet, saying Mr Trump "wants to remind people that he's a great counter-puncher".
She also said she expects Mr Trump to say more about his plan to defeat the Islamic State group.
She said "he'll be happy to offer specifics without telling the enemy what we're going to do".
Speaking on MSNBC's Morning Joe, Ms Conway said "people are just amazed" that Mrs Clinton outlined her strategy against IS on her website.
Asked about Mr Trump's preparations for the primetime television face-off, she said he has studied the issues and "I can see that this man is ready for tonight".
The debate will run from 9pm to 10.30pm Eastern Time (ET) in the US but there is a five hour time difference with the UK.
The live broadcast will be shown between 2am (with previews kicking off at around 1.45am) and 3.30am and is available to view on the BBC, Sky News, live online and on social media.
Tonight's clash will be the first of three prime-time TV debates in the run up to the US presidential election in November.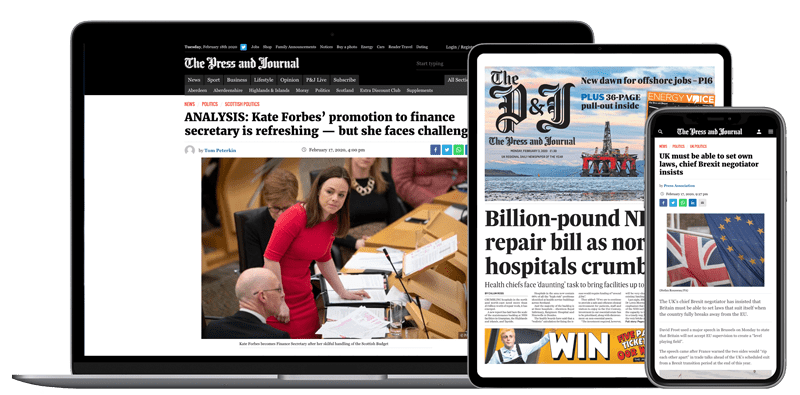 Help support quality local journalism … become a digital subscriber to The Press and Journal
For as little as £5.99 a month you can access all of our content, including Premium articles.
Subscribe