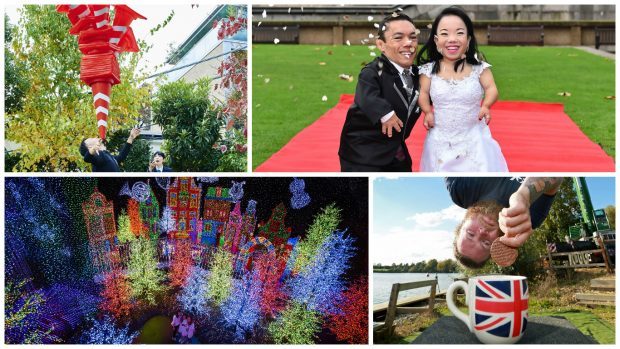 A death-defying stunt to dunk a biscuit in a cup of tea and a man balancing traffic cones on his chin, it can only be Guinness World Records Day.
The quirky event was held yesterday with hundreds of people attempting to get their name in the ridiculous record books.
Simon Berry, 24, from Sheffield, is among those included after he bungee jumped 246ft to dunk his biscuit into a cup of tea.
His technique – after tying his long hair back – involved clasping one wrist over the other to offer greater stability and precision as the snack surged towards its target.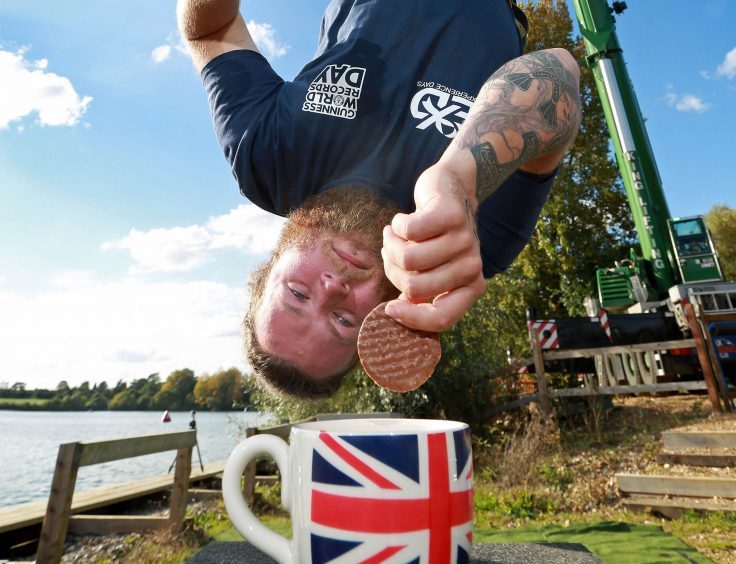 Speaking after his feat in Bray, Berkshire, Mr Berry said: "It was pretty difficult – the team helped by getting me roughly in there in the right place, but going down and having to nail that cup of tea was pretty tricky."
Mr Berry's bungee dunk was one of a number of challenges confirmed as part of Guinness World Records Day.
Among the other people taking part were Keisuke Yokota, from Japan, who managed to balance 26 traffic cones on his chin.
And the ceremony also proved love comes in all shapes and sizes as a Brazilian couple became the world's shortest married couple.
Standing at under 70ins combined, Paulo Gabriel da Silva and Katyucia Lie Hoshino Barros tied the knot eight years after meeting on social media.