The Russian ambassador to Turkey has died after being shot by a gunman in Ankara.
Andrei Karlov was several minutes into a speech at the embassy-sponsored exhibition in the capital when a man wearing a suit and tie shouted "Allahu akbar" and fired at least eight shots, according to an AP photographer in the audience.
Foreign ministry spokeswoman Maria Zakharova made the announcement in a live televised statement.
Turkish police have fatally shot the gunman involved, according to the NTV news channel.
Andrey Karlov was visiting the gallery with other officials when he was shot.
The attacker also said some words in Russian and smashed several photos which were part of the exhibition.
There was panic as people ran for cover after the shots were fired, with three other people reportedly wounded in the attack.
Ms Zakharova said Mr Karlov was shot "when an unidentified assailant opened chaotic gunfire during a public event in Ankara".
She later confirmed the ambassador had died, adding that Russia was in contact with Turkish officials about the incident.
Photographs from the scene showed a man lying on the ground with an armed man dressed in a suit standing near him.
Three other people were wounded in the attack, NTV said.
Ms Zakharova said said Russia was in contact with Turkish officials about the incident.
US state department spokesman John Kirby said American officials are aware of the reports.
"We condemn this act of violence, whatever its source," Mr Kirby said.
"Our thoughts and prayers are with him and his family."
Ankara mayor Melih Gokcek told reporters outside the exhibition centre that the "heinous" attack had aimed to disrupt newly-re-established relations between Turkey and Russia.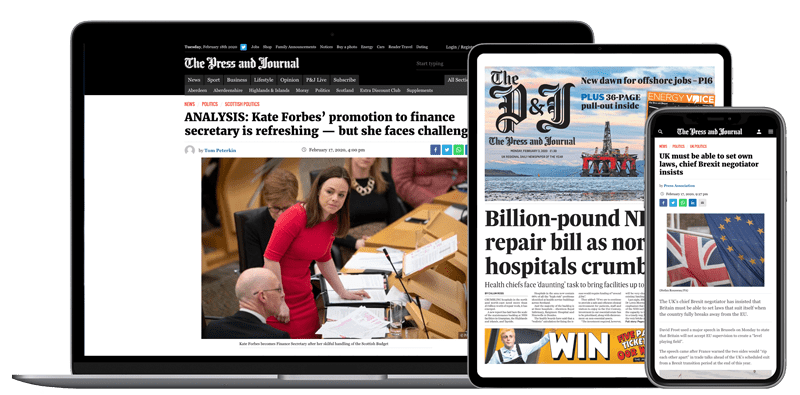 Help support quality local journalism … become a digital subscriber to The Press and Journal
For as little as £5.99 a month you can access all of our content, including Premium articles.
Subscribe