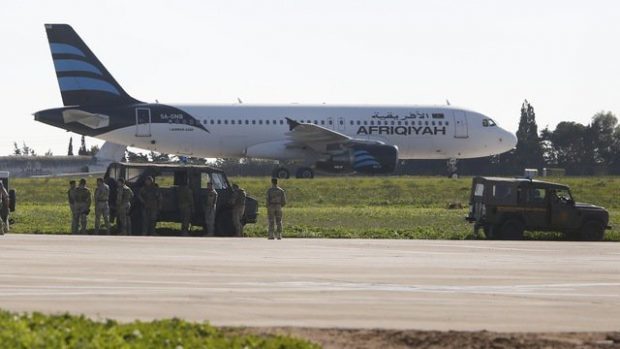 Passengers have begun disembarking from the hijacked Libyan aircraft in Malta.
Two hijackers who diverted a Libyan commercial plane with 118 passengers on board to Malta airport have threatened to blow the aircraft up, authorities said.
The Malta airport authority said all emergency teams had been dispatched to the site of what it called an "unlawful interference" on the airport tarmac.
Officials said the Afriqiyah Airways Airbus A320 flight has 118 passengers on board. The plane's engines are still running.
State television station TVM said the two hijackers on board possess hand grenades and have threatened to detonate them.
All flights in and out of Malta have been cancelled.