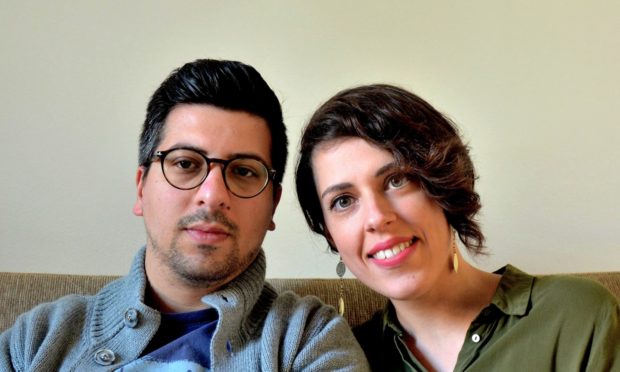 A couple who studied in Scotland have urged people to follow the lockdown rules and warned if they don't, stricter ones like those they are experiencing in Italy could be enforced.
Roberto Parrucci, 33, and Claudia Gloazzo, 32, have been in self-isolation for about a fortnight in their home in the Lombardy region.
They described a situation where Italian army and police have placed some heavily affected areas in "red zone" containment.
They said although it was daunting to see the rules imposed, the changes have resulted in "positive figures" as the number of Covid-19 cases has begun to level out.
Mr Parrucci said: "The situation is changing every couple of days at the moment as the government here introduce new stricter measures, every week we have a different decree, and it will be the same for the UK.
"There was a growing situation of fear because of how the government first introduced the measures – it has been tough on people to be locked away and to not see any real results until Monday when there were some more positive figures."
Italy seemed to turn the tide this week as the number of confirmed cases of Covid-19 fell by 771.
The country has introduced a robust lockdown across the country, with villages such as Codogno in Lombardy and Vo'Euganeo in Veneto in strict quarantined red zone status.
Academic Ms Gloazzo insisted the lockdown had been the "only way to go" as cases grew in Italy.
She added: "It's been hard here but the measures are correct.
"A lot of people say we should have maybe even brought in a lockdown situation before we did as the situation was pretty bad when there were no measures in place.
"It's good the UK is choosing to do it now."