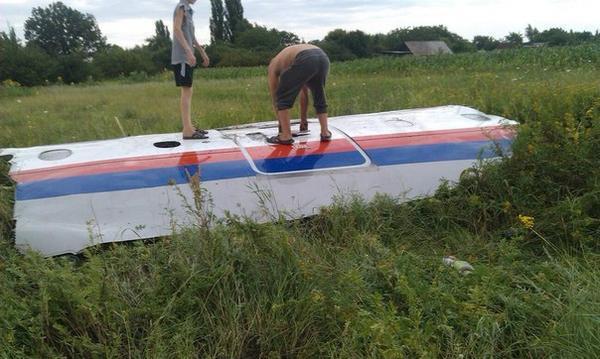 A number of airlines have said they will avoid Ukrainian airspace following the crash of Flight MH17 with 295 people on board.
A statement from Virgin Airlines says it "will be re-routing a small number of our flights this evening" after the Malaysia Airlines plane came down close to the border with Russia.
The German Lufthansa airline, Transaero from Russia and Air France have also said they will avoid east Ukrainian airspace immediately.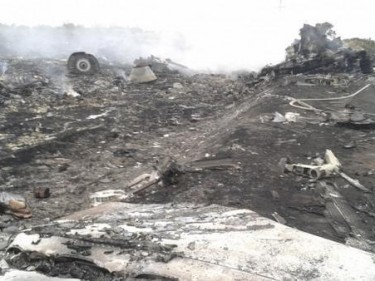 The UK department of transport has issued a statement stating: "Flights already airborne are being routed around the area by air traffic control in the region.
"Pilots around the world are being advised to plan routes that avoid the area," it adds.
Emergency services workers in Donetsk say at least 100 bodies have been found at the crash site, near the village of Grabovo, and that debris from the wreckage is scattered across a nine-mile area.
Images from the scene show mangled pieces of wings with the blue and red colours of the Malaysian airline emblem.
Unconfirmed reports from the Interfax news agency said the Boeing 777, which took off from Amsterdam's Schiphol Airport at 12:14 local time bound for Kuala Lumpur, was shot down by a ground to air missile.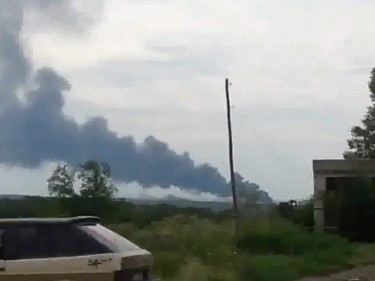 The area­­ – about 25 miles from the Russian border – has been the scene of escalationg tensions between Ukrainian forces and pro-Russian rebels.
Gradovo is currently under the control of armed pro-Russian separatists.
A spokesman for Ukraine President Petro Poroshenko has said: "This is not an incident, not a disaster, this is a terrorist act"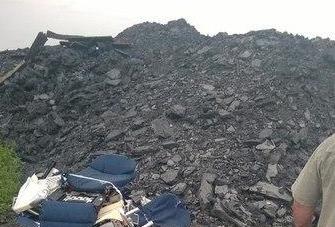 Aleksandr Borodai, the leader of the self-declared Donetsk People's Republic, tweeted a denial that the rebels had played any part in bringing down the aircraft.
"According to initial information, the plane was shot down by Ukrainian air defence.
"The rebels don't have weapons with which they could shoot down a plane at 10,000 metres," he said.
This conflicts with claims from the Donetsk People's Republic that its forces had captured Buk missiles – which are reported to have a range of 18,000 metres – from a Ukrainian military base last month.
Russian Ambassador Vitaly Churkin told reporters at UN headquarters in New York this afternoon: "We didn't do it."
A statement on the Kremlin website said: "Vladimir Putin has expressed his deepest condolences to Prime Minister Najib Razak of Malaysia with regard to the accident in Ukrainian territory of a Malaysian Airlines passenger aircraft, resulting in numerous casualties.
"The Russian head of state asked him to convey his sincerest words of sympathy and support to families and friends of the victims."
Malaysia's Defence Minister Hishamuddin Hussein, who dealt with the disappearance of MH370 in March in his capacity as acting transport minister, has appealed for calm on Twitter.
He said he is working with the foreign, transport and prime minister on the issue.
Malaysia Airlines said it received notification from Ukrainian air traffic control that it had lost contact with the aircraft at 1415 GMT as it was approximately 31 miles from the Russia-Ukraine border.
Today's tragedy comes just four months after Malaysia Airlines MH370 disappeared over the Indian Ocean with 227 passengers and 12 crew on board.
It is not clear if any British nationals were on board. The Foreign Office has said it is aware of the reports and is working urgently to establish what has happened.