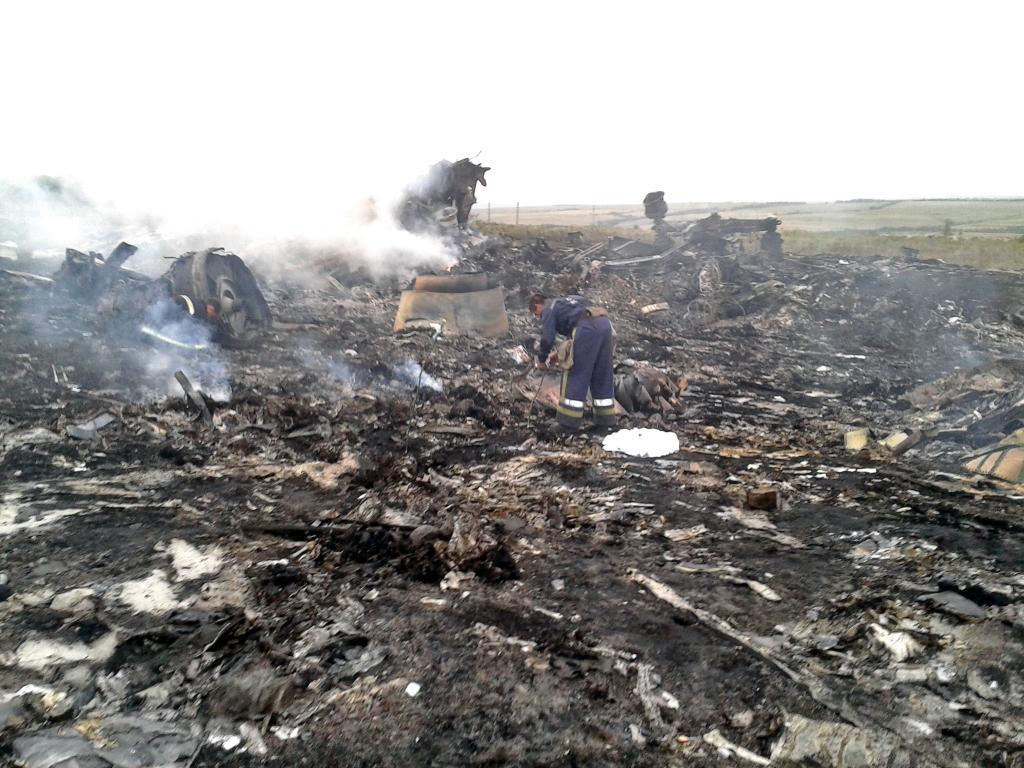 There are unconfirmed reports that six people on board the Malaysian Airlines flight were British – although the Foreign Office have been unable to confirm this.
At least 22 bodies were counted by an Associated Press journalist at the plane wreckage site in eastern Ukraine.
The Malaysia Airlines jet plane appeared to have broken up before impact and the wreck is scattered over a wide area in the eastern Ukraine village of Grabovo.
The field around the burning wreck was strewn with body parts and the belongings of the passengers.
Malaysia Airlines has said 295 people were aboard the flight from Amsterdam to Kuala Lumpur.