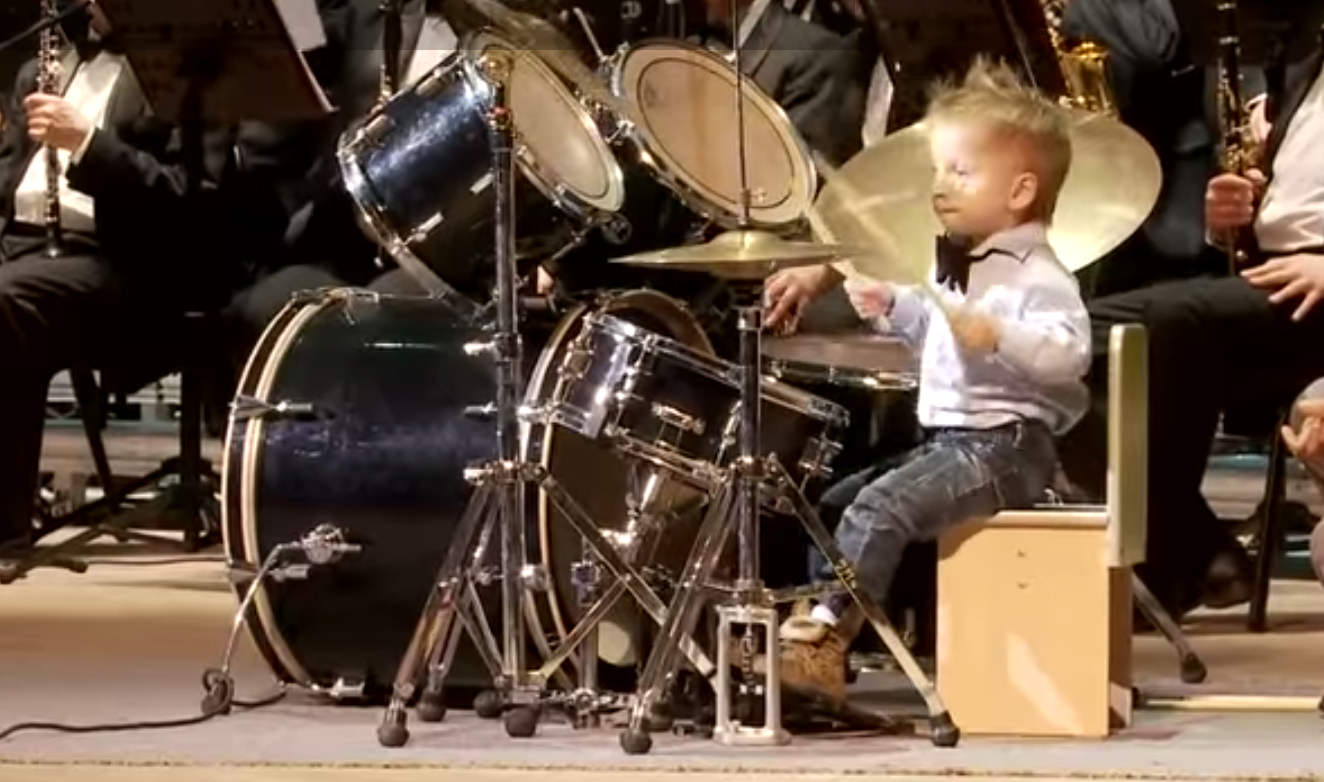 Footage of the brilliant moment a three-year-old drummer took to the stage with an orchestra has emerged on YouTube.
Lyonya Shilovsky from Russia joined the Novosibirsk State Philharmonic Orchestra for a performance of the Infernal Gallop from Offenbach's 'Orpheus in the Underworld' – also known as The Can-Can.
The young drummer is so good he even bangs out a solo following the act and has tallied up over 600,000 views online.