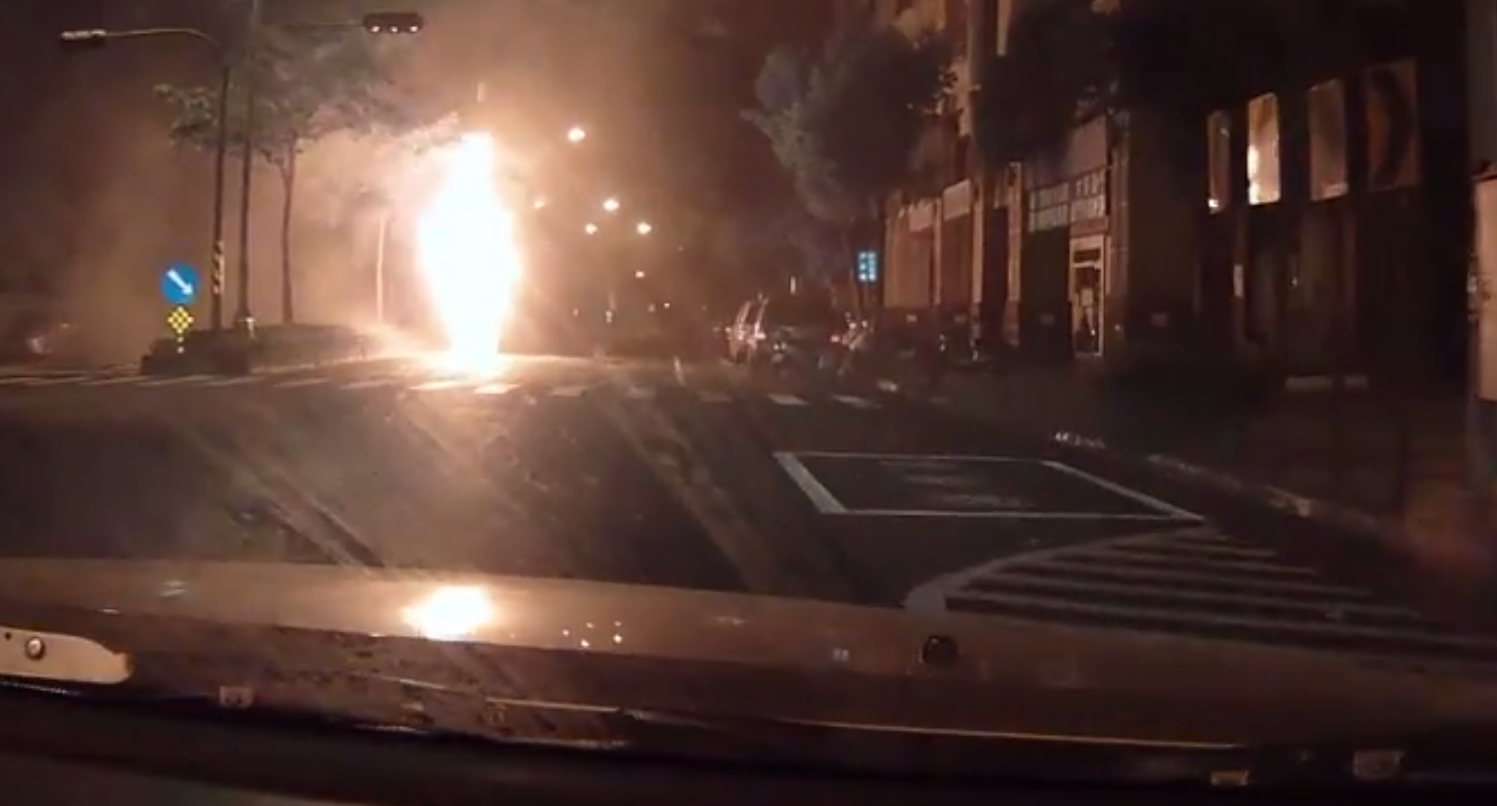 Dramatic footage of the moment motorists in Taiwan ducked and dived through a series of gas explosions has emerged online.
Captured on dash-cam, the clip show shows a vehicle waiting at traffic lights when the road ahead bursts open.
The eruptions have left 20 people dead with at least 200 injured.
It has been reported that the incident was caused by ruptured gas lines, while media outlets in China have claimed gas could be smelt from the drains minutes before the incident occurred.