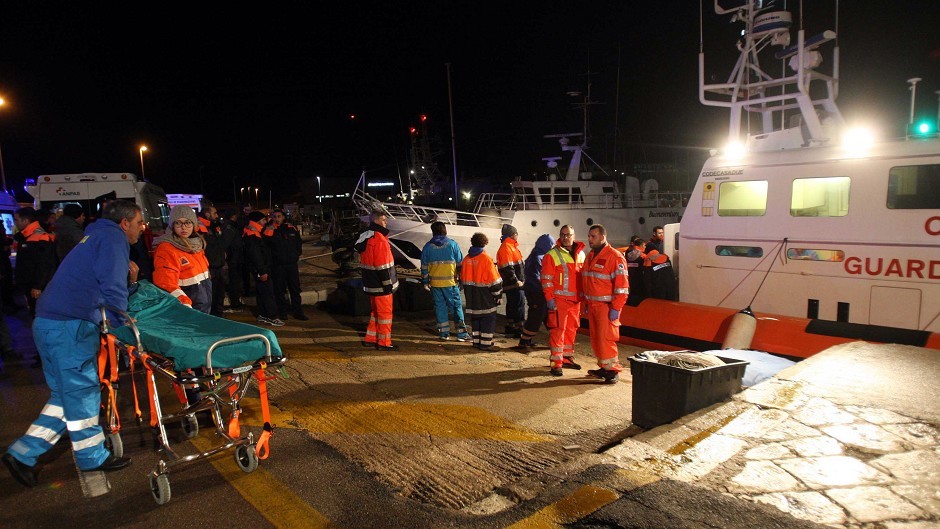 Rescue crews are still battling gale-force winds and massive waves as they struggled to rescue hundreds of people trapped on a burning ferry adrift between Italy and Albania.
At least one person is known to have died and two were injured.
The Italian Defence Ministry said 165 of the 478 people on the ferry had been evacuated by Sunday evening, more than 14 hours after the fire erupted.
"It will be a very difficult night. A night in which we hope we will be able to rescue all on board," Greek Merchant Marine Minister Miltiadis Varvitsiotis said in Athens.
He said 10 merchant ships were in the area assisting rescue efforts, and that those who had already taken on dozens of passengers from the stricken ferry would remain in the area until the operation was over. Only then would it be determined where they would go.
The fire broke out before dawn on Sunday on a car deck of the Italian-flagged Norman Atlantic, travelling from the western Greek port of Patras to the Italian port of Ancona on the Adriatic, with 422 passengers and 56 crew members on board.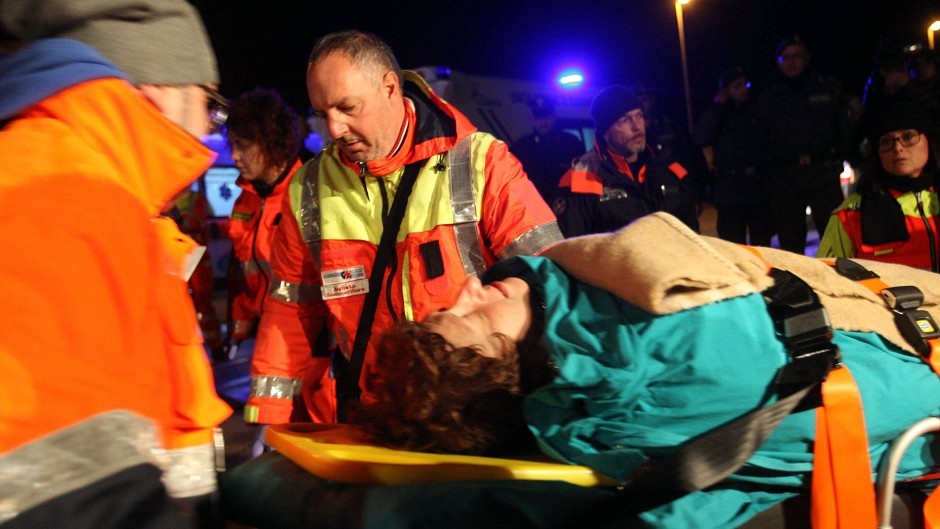 Italy and Greece sent navy and coast guard vessels and helicopters, while nearby merchant ships lined up to form a barrier to protect the ferry from towering waves and facilitate rescue. As darkness fell, Italian Defence Minister Roberta Pinotti said rescue operations would continue through the night.
Mr Varvitsiotis described the efforts as "one of the most complex search and rescue operations we have dealt with in recent years"
Most of those rescued were transported to other nearby ships, but nine were taken to the Italian town of Lecce. Of those, three children and a pregnant woman were being treated for hypothermia in Lecce hospital.
Dr Raffaele Montinaro said the children were in "excellent" condition, and the mother's condition was also described as good.
The Italian Navy said the man who died and one injured person were transported by helicopter to the southern Italian city of Brindisi.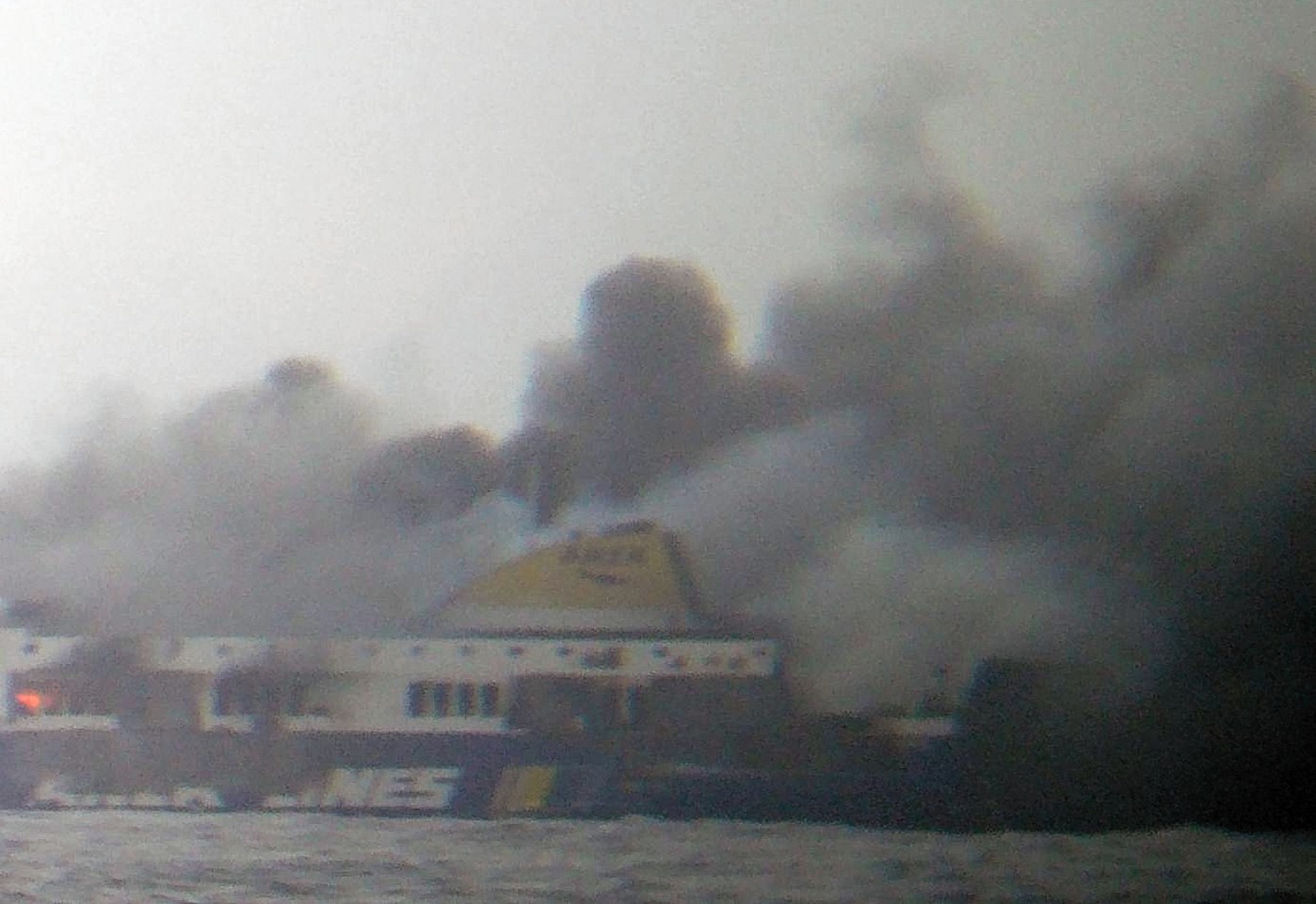 It was unclear how the death or injury occurred, but the Greek Coast Guard said the pair were found in a lifeboat rescue chute.
The second injury was to a member of the Italian military involved in the rescue operation, Coast Guard Admiral Giovanni Pettorino said.
Admiral Pettorino told Italy's Sky TG24 TV that two Italian tugs tried to attach themselves to the ferry in the evening, but failed because the smoke was too strong.
Thick smoke engulfed the ferry, and passengers still on board said the ship had begun to list to one side.